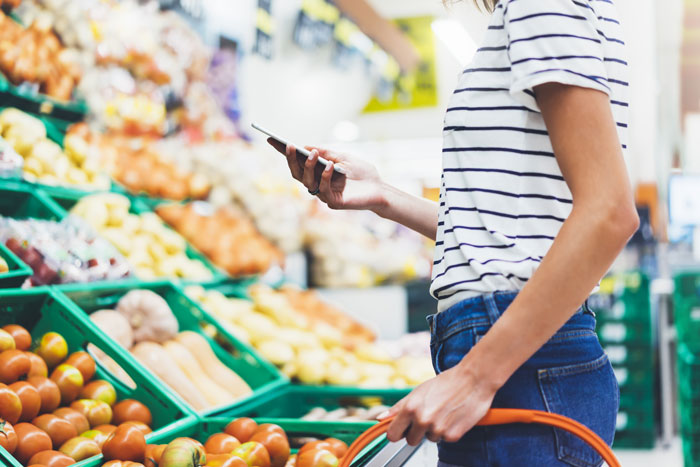 The saying "you are what you eat" holds more truth than you think. Those pimples, dark spots, and wrinkles are your skin's way of telling you it needs a little TLC (aka the necessary vitamins and nutrients to help it stay healthy).
As Dr. Karin Hermoni, skin health expert and Nutrient Complex Category Manager for Lycored, says, "The way our skin looks is a reflection of our nutrition, health, lifestyle, and emotional state. To attain glowing beautiful skin, the first step is to do it from the inside out."
Plants produce phytonutrients, or phytochemicals, which provide a powerful nutrient boost to promote skin health and radiance. Phytonutrients provide antioxidant and anti-inflammatory benefits while protecting skin from UV damage, reducing wrinkles, and providing an enviable glow to your skin. It's also the first line of defense to protect skin against environmental challenges.
So give your beauty routine a boost and make healthy skin a lifestyle by incorporating these foods into your everyday diet.
Red, orange and yellow vegetables and fruit
Skittles isn't the only brand promoting the rainbow. For radiant skin, it's best that your diet includes a variety of colors. This includes tomatoes, carrots, peppers, squash, sweet potatoes, peaches, mangos, melons, citrus fruits, and berries. A variety of different natural phytonutrients from fruits, vegetables, and spices can work together to promote skin wellness as plant pigments like carotenoids are strong antioxidants.
Dark green, leafy vegetables
Spinach, kale, bok choy, broccoli, swiss chard, and romaine lettuce are packed with high levels of vitamin K, folate, beta-carotene, and lutein, which have amazing anti-aging properties.
Whole grain products
Three to eight ounces of grains are recommended a day. This includes brown and wild rice, quinoa, barley, wheat berries, whole wheat, and whole grain bread and cereal. These foods contain high levels of phytochemicals for not only a heart-healthy diet, but also happy skin.
Nuts and seeds
Eating a handful of nuts (approximately one ounce) a day can help you achieve youthful, glowing skin. Walnuts, almonds, sunflower seeds, sesame seeds, and flax seeds contain magnesium, zinc, calcium, and phosphorus, which help with cell regeneration, acne, dullness, excess oil, wrinkles, and more.
Legumes
Although small, this food group is jam-packed with vitamins and minerals, providing essential protein and nutrients like iron, potassium, and magnesium. Dried beans, peas, lentils, soybeans, and soy products will help round out a healthy skin diet, improving skin elasticity.
xx, The FabFitFun Team