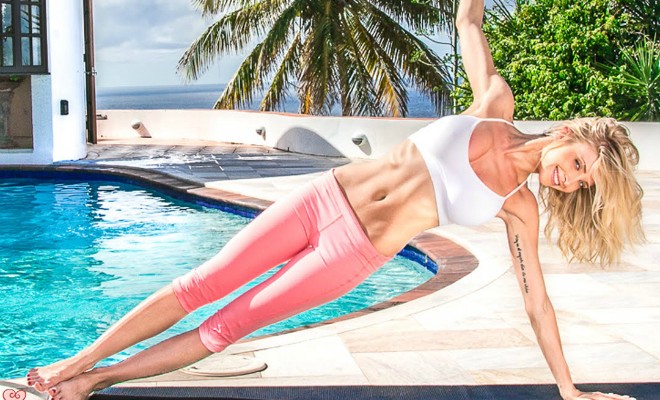 image from Boho Beautiful
It's that time of the year again! Winter is melting away, and we're trading in our giant hoodies and sweaters for crop tops and short-shorts. (After all, they say summer bodies are made in winter!)
If you want to shed that holiday weight, or if you simply want to tone and sculpt your bod, then check out these ladies' YouTube channels.
They'll be your best friend and personal trainer on your road to feeling sexy just in time for warmer weather!
Joanna Soh
Certified personal trainer, nutrition coach, and fitness specialist Soh teaches you all things food and exercise. She's encouraging and helpful, which will challenge you to learn more about your body.
---
FullyRawKristina
Even foods like Rocky Road ice cream and curry noodles are 100% raw and vegan in Kristina's recipe book. She incorporates fruits, vegetables, nuts, and seeds to create the most delicious raw meals and snacks that will keep your palate and your waistline happy.
---
Carly Rowena
Rowena is a personal trainer and fitness author who wants to help you achieve the body you feel most comfortable in. This UK-based lady is ripped — as you can see in the thumbnail above — and you can see the hard work she puts into her body through her videos.
---
Yoga With Adriene
Yoga for any and all occasions! Whether you have lower back pain you want to assuage, stress you want to meditate away, or some flab around your arms, Adriene has a perfectly designed Yoga routine for you.
---
Boho Beautiful
This beautiful couple travels the world creating helpful content for all those on the journey for a healthy mind and body. Their vegan diet, yoga, fitness, travel, and meditation videos will motivate you to achieve the body and lifestyle that you love.
xx, The FabFitFun Team