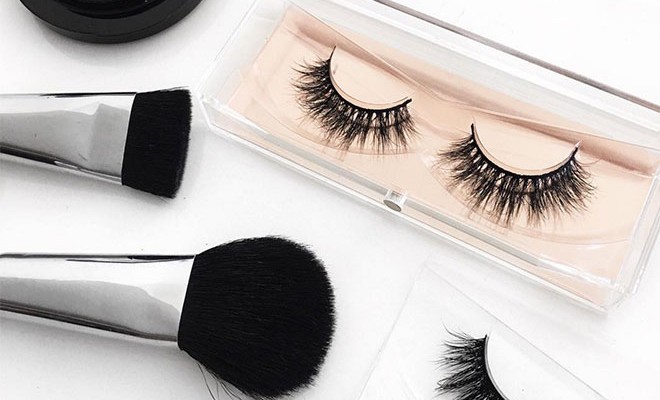 @seduiressentials
What's the easiest way to upgrade your makeup look? Just add false lashes.
You can wear them during the day or for a night out on the town. They're easy to apply and many pairs are reusable. We get it, though — false lashes can be pretty intimidating at first glance. How can it not be when there's so many options to choose from, not only in physical appearance, but also in material and price. It can also be difficult to apply onto your eyelid, but it's easy once you get a hang of it.
We found the best lashes in the game for every girl who wants to change up her look without buying a whole new set of makeup.
House of Lashes Forever Tink $15
Want to add a pinch of magic to your lashes? Look no further than this special edition Tinker Bell lash collection. This style is super feathery at the ends and dense at the roots, giving you full and fluttery lashes to bat. It's perfect for all eye shapes and is made from 100% cruelty-free synthetic blends by hand.
---
Séduire Lashes Aryanna $29.95
How can you not trust a lash brand designed by a beauty influencer and professional MUA? Séduire Lashes offers a variety of full, natural-looking lashes and each order comes with its very own lash case, too! This style is super wispy at the ends, giving you full and fluttery lashes to bat. It's perfect for all eye shapes and can be worn up to 25 times!
---
Esquido Lashmopolitan $35
These lashes were made for going out! This flirty pair is the definition of glam and just waiting to be complemented with a smokey eye or cat-eye that you've been perfecting. You can wear these bad boys (which, btw, are super lightweight) up to 25 times with proper care.
---
Ardell Double Up $4.19
Are your natural lashes not getting the job done? Let your falsies do twice the work with this doubled style. This pair combines two lashes on one band, giving you dramatic and bold multi-dimensional lashes. Not only are they easy to apply, but they can be worn again and again!
---
Lotus No. 203 Light Volume $20
Trying to add a bit of length while still looking natural? Lotus offers a pair with alternating lengths of varying thickness that are meant to blend in and amplify your already incredible set of lashes. These are perfect for an everyday look or a muted night style.
---
Fluff'n Thick Velour Silk Lashes $26
Get a fuller lash look with this three-dimensional, handmade set. These lashes will add volume and length in your outer corners, helping you achieve that perfect cat-eye in half the time. These are made from 100% real silk and they're the perfect accessory to your eyes.
---
Benefit Cosmetics Pin Up Lash $15
Look as good as you feel in this multi-layered false set! Turn up your smokey eye for any occasion by applying these lashes before you leave the house. They blend into your eyelashes by staying natural but adding a much desired touch of glam.
---
MAC 35 Lash $17
Add a dose of drama to your everyday makeup look with this set from MAC. These falsies add the length and fullness you've always wanted, without looking too fake. You'll want to reuse this lightweight pair for the rest of the summer!
xx, The FabFitFun Team