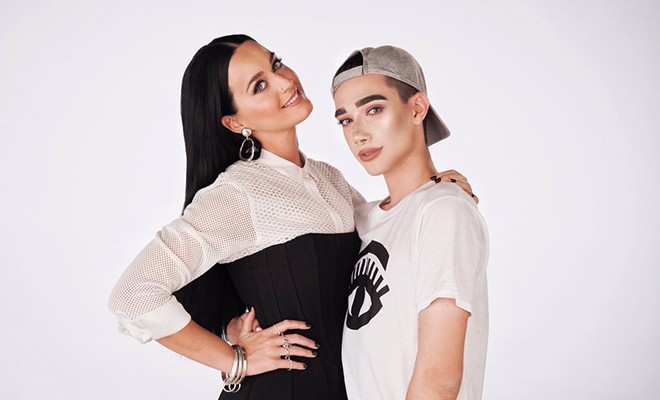 Twitter / @jcharlesbeauty
What does beauty influencer James Charles have in common with Taylor Swift, Katy Perry, and Zendaya?
The 17-year-old makeup artist is the newest CoverGirl! He's the first male CoverGirl (er, CoverBoy) who last made headlines for his flawless senior portrait photos.
"[Becoming the first male CoverGirl feels] incredible," Charles told Mashable. "I haven't been able to stop smiling since I found out the news and I am so excited to see what there is to come in the future!"
CoverGirl said in a press release:
All of our CoverGirls are role models and boundary-breakers, fearlessly expressing themselves, standing up for what they believe, and redefining what it means to be beautiful. James Charles is no exception. One year ago, he boldly chose to launch his Instagram to the world, using transformative, dynamic makeup looks to showcase the many facets of his personality, serving as an inspiration to women, men, guys and girls who might have been afraid to do the same.
Charles also said that he's excited to see how this will progress the beauty industry even further. He believes it's "a step forward in removing gender stereotypes and roles in the beauty world" and that "beauty is for everyone."
xx, The FabFitFun Team