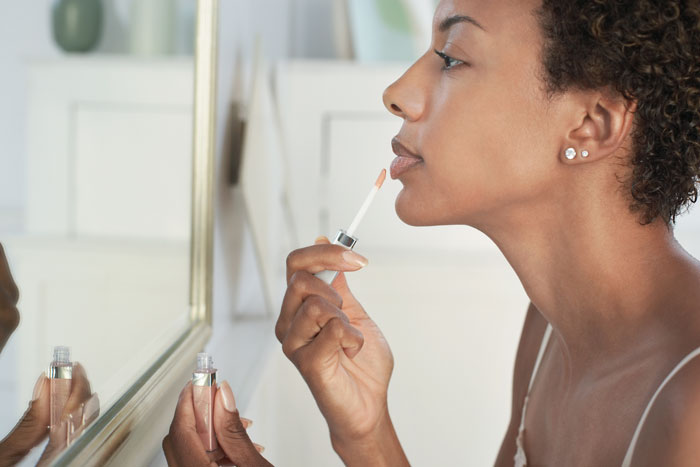 Whether you used your first makeup brush playing dress-up in preschool or you're newer to the whole makeup thing, we've all got our beauty habits – some we could probably do without.
Beauty influencer and makeup artist Becky Habersberger is sharing some of the most common makeup mistakes below.
Applying products right after skin care
For those with oily or combination skin, it's important to let your skin care products sink in before applying other products like foundation. If your skin is too moist, the makeup will just slide off. Wait about five to 10 minutes, and if your foundation is wet, you may also want to wait before applying concealer.
Using a swirling motion to apply foundation
Rubbing in your foundation like you would a moisturizer just moves it around your face. Instead, tap the foundation into your skin with your finger or use a swirling motion with a brush. It'll look more natural!
Using cream products without powder for long wear
If you're using cream makeup and want it to last, layer it with powder. Powder is your superpower!
Using mists strictly to hydrate your face
When the layer of powder is giving you a cakey look, grab a mist. It'll help break up the powder, leaving it smooth.
Applying blush below the apples of the cheeks
For a natural sun-kissed look, tap the blush on the apples of your cheeks and blend upward. It'll give you the most naturally flushed look.
Adding a bold lip at the end
Chances are, donning a lipstick or stain is your last step. If you're going for a red (or any bold) lip, apply it before your blush and eyeshadow to avoid overdoing your makeup.
xx, The FabFitFun Team