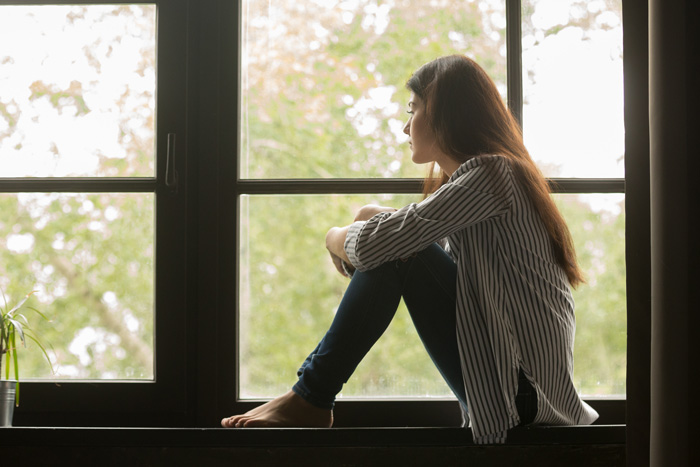 WINTER 2019 BOX PARTNER
Did you know that 5.8 million Americans are currently living with Alzheimer's? Yep, and that number is only projected to get higher, which is why the Women's Alzheimer's Movement is fighting to raise awareness around the importance of brain health.
Founded by Maria Shriver, WAM is focused on Alzheimer's research for women because they make up two-thirds of those with the disease. While Alzheimer's typically occurs later in life, you should be taking proactive measures right now to maintain a high quality of life when you're older – and that starts with evaluating your everyday habits.
Below, we're sharing the most common lifestyle habits that can contribute to your risk of Alzheimer's.
Smoking
If you're a regular smoker, you may experience faster cognitive decline than nonsmokers. So instead of reaching for a cigarette to ease your stressors, try journaling, meditating, or finding a creative outlet to exercise different parts of your brain.
Unhealthy eating
We don't mean to sound like a broken record, but a healthy diet is key to a healthy life. According to WAM, it's best to stick to the Mediterranian diet or the MIND diet – less meat and bad fats and more fruits and vegetables, healthy fats, fish, and whole grains. It's also a good idea to decrease the number of processed foods and refined sugars consumed in your daily diet.
Heavy drinking
You don't have to give up drinking altogether, but it is important to limit your alcohol consumption. And it's actually OK to enjoy moderate amounts of red wine. Dr. Gad Marshall, associate medical director of clinical trials at the Center for Alzheimer Research and Treatment, says, "It is thought that wine in particular, and not other forms of alcohol, may be helpful, but this has not been proved."
Not exercising
Exercising can greatly impact your overall health, as it increases blood flow to the brain, releases feel-good hormones, and stimulates growth factors to help create new neurons and synapses in your brain. Try your best to stick to a consistent fitness routine. WAM suggests doing cardio three times a week and weight or resistance training at least once a week.
Isolating yourself
Social isolation and loneliness can have a myriad of negative side effects in addition to Alzheimer's like higher risks of high blood pressure, heart disease, obesity, depression, cognitive decline, and more. Research shows that staying social as you age offers both mental and physical health benefits including a reduced risk of Alzheimer's or other forms of dementia. So connect with others by finding a hobby, volunteering at community events, traveling, or taking a new class.
Learn more about WAM and tips for living a brain-healthy life at thewomensalzheimersmovement.org.
xx, The FabFitFun Team