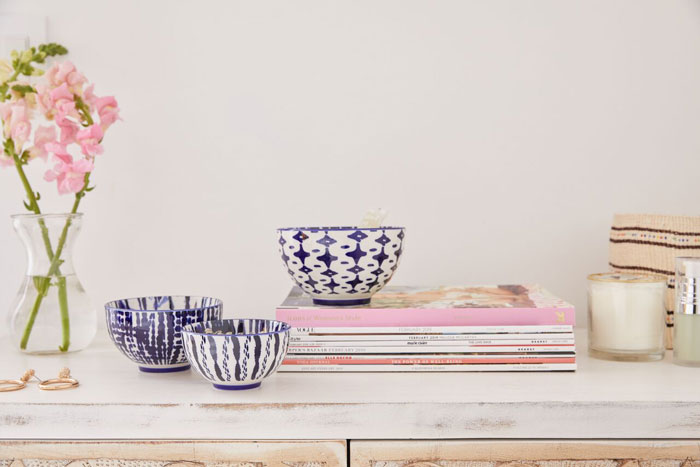 SUMMER 2019 BOX PARTNER
Redecorating can be a ton of fun because it gives you the opportunity to personalize your home and liven up your space. However, it does tend to come with a hefty price tag – but it doesn't have to!
You'd be surprised by the simple, cost-effective touches that can totally transform your house. Check out four budget-friendly ways to brighten up your space below.
Not a FabFitFun member yet? Snag the best home and lifestyle goodies when you sign up – use code SUNFUN for 10% off your first FabFitFun box.
Get creative
Instead of blowing loads of cash on high-end wall art, try finding items with multiple uses, such as the ViX PAULA HERMANNY Lotus Towel. You can hang it on your wall as a tapestry, toss it on the living room floor as extra seating when guests come over, or even use it as a rug under your coffee table.
Don't forget the details
You don't need large and extravagant pieces to brighten up a room – it's truly the smaller details that make the biggest difference. We love the west elm Indigo Tie-Dye Bowls for everything from keeping office supplies organized on our desk to laying out snacks on the kitchen counter. The deep blue tie-dye pattern adds a special touch to any space.
Become a plant parent
Bring your space to life (literally) with the help of your green thumb. Place a potted houseplant in the corner of your living room, add some subtle succulents to your vanity, or throw flowers in a vase and place it on your dining room table. The options are endless!
DIY it up
All you need is some paint and sandpaper to channel your crafty side. Take an old dresser or coffee table and spruce it up by giving it a paint job with a new color to match your home's aesthetic. You can even change out the drawer nobs with something more unique.
xx, The FabFitFun Team
Psst! Have you signed up for FabFitFun yet? Don't miss out on $200+ in amazing beauty, fitness, fashion, and lifestyle products, access to exclusive fitness and cooking content on FabFitFunTV, members-only sales, and more. Use code SUNFUN at checkout for 10% off your first box. #yourewelcome
To get the most out of your box products, make sure to check out the Insider page.