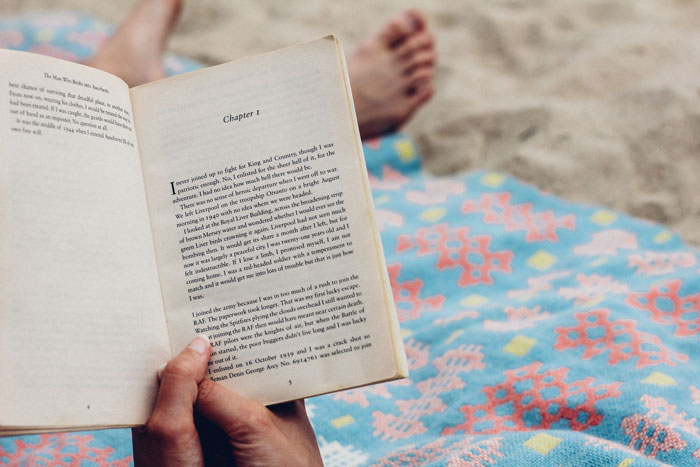 Feature Image by Rachel Lees
We can't wait for days spent in the sun with a good book on our lap and a strong drink in hand.
Our must-reads for the summer? From stories about love to a hilarious yet inspiring autobiography, here are 12 books we can't wait to crack open.
A family moves to Alaska after the father, a damaged veteran, loses his job and seeks a huge change. He decides it's time for the family to live off the grid and his wife goes along with it, forcing their daughter into a childhood spent in the wild.
---
The biography about Williams was highly anticipated after Williams' untimely death. It tells the story of his life as the beloved and misunderstood man that he was.
---
From the author of Luckiest Girl Alive comes another thriller about two sisters who become part of a reality television series. The catch? Only one of them makes it out alive.
---
Take a crack at this empowering manifesto as McGowan discusses her life and exposes the truth about the entertainment industry.
---
Weisberger dives into the life of Emily Charlton from The Devil Wears Prada as she moves back to the suburbs of Greenwich, Connecticut after parting ways with her former boss, Miranda Priestly.
---
Haddish is hilarious in this autobiography of sorts, where she tells all about her life in a variety of essays. Some will make you sad, some will make you laugh, but all of it will inspire you.
---
Are you a hopeless romantic? You'll love this novel by Thornton as it draws on the question: When two people collide, are they forever attached no matter where they are?
---
This seems like a very captivating story that you won't be able to put down. In a tale of psychological suspense, a divorce lawyer risks everything when she falls in love with her client, who eventually becomes the prime suspect in his ex-wife's disappearance.
---
This is a retrospective story of the iconic and award-winning TV show. What went into creating a series that captured millions? Armstrong breaks it all down.
---
Jayne captured all of our hearts when she joined the cast of The Housewives of Beverly Hills and she continues to do so as both Erika Girardi and Erika Jayne. The book details her life from childhood to present day and gives insight into what made her who she is today.
---
Want a refreshing take on forward-looking feminism? Hauser gets real about the fine line between women being "too nice" or "too tough" in the business world.
---
There's more than meets the eye in this story. A seemingly perfect summer job takes a turn when corporate greed and rivalries begin to come to the surface.
xx, The FabFitFun Team