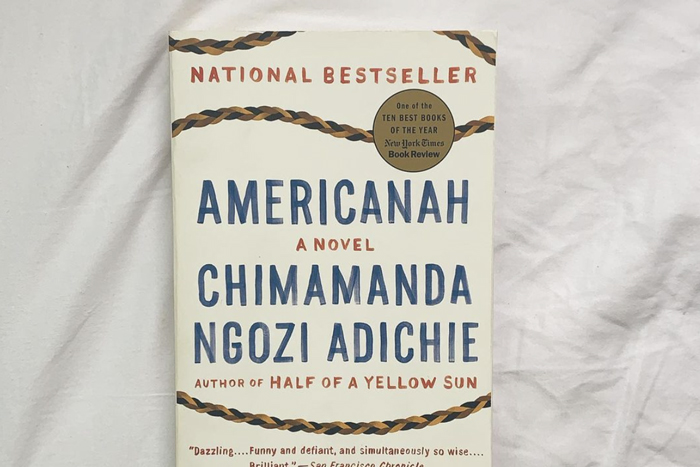 Feature Image by @fecarinhato
As you know, February is Black History Month where we celebrate the impact Black Americans have had on American history. If you're a book lover, reading stories written by Black female authors is the perfect way to celebrate and recognize some great work. 
From a masterpiece like Toni Morrison's Beloved to a post-apocalyptic California and a fun rom-com by Jasmine Guillory, there's something out there for everyone. If you're looking for some recommendations, here are some books by Black female authors that you should add to your reading list. (And by shopping the links below, you'll support some of our favorite Black-owned bookstores!)
This coming-of-age story follows the life of a wealthy black teenager in the '90s and explores race, class, and the importance of being true to yourself. P.S. This is our FabFitFun Book Club Pick for Winter 2020! If you're a FabFitFun member, click here to join the Book Club and chat about all things literature.
---
If an epic love story is what you're looking for, this book from award-winning author, Chimamanda Ngozi Adichie, is definitely worth a read. It's a story about two young Nigerians individually trying to make their way in a new world before finding each other again years later. The book tackles issues related to race, identity, and the search for home in a way that's both honest and beautiful.
---
This award-winning novel by Yaa Gyasi is actually a collection of stories that stem from the two half-sisters who were born into different villages in eighteenth-century Ghana. While one sister marries well and lives a life of comfort, the other gets imprisoned and sold into slavery. Things get even more interesting as we learn how their different paths affect the following generations.
---
This book was named one of the New York Times "10 best books of 2020" and one of Barnes and Noble's "Books of the Year" finalists. It's a multi-generational story that centers around twin sisters who did everything together as kids but eventually chose to live very different lives as adults. While one sister remains in the small southern town they grew up in, the other tries to live her life as a white woman, hiding her identity from everyone she knows including her husband. It's a book that tackles multiple stories and will have you hooked from page one. 
---
If you're a sucker for a good romance, Love in Color by Bolu Babalola is actually a collection of multiple stories in one book. From a historical romance to a tale rooted in Greek mythology, there's sure to be something that appeals to your tastes. Babolola reimagines old love stories in a way that feels brand new.
---
If a post-apocalyptic novel is more your thing, Parable of the Sower by Octavia E. Butler should definitely be on your radar. This story takes in the early 2020s where a majority of California has become a dangerous wasteland after global climate change and economic crises have created chaos in the world. Although it can hit a little close to home (especially during the COVID era), this story is ultimately about finding hope. 
---
You know a book is going to be good when it's been named "Best Book of the Year" by multiple publications including the New Yorker, BuzzFeed, Literary Hub, and Refinery29. It was shortlisted for the Center for Fiction First Novel Prize and was also a finalist for the PEN/Hemingway Award for a Debut Novel. Akwaeke Emezi wrote a fascinating psychological coming-of-age story about a young woman's journey towards finding some sense of peace. It's been called "electric," "irresistibly unsettling," and "stunning" by critics. It's the type of story that will stick with you. 
---
If you ever found yourself questioning all your life decisions after another bad breakup, this debut novel by Candice Carty-Williams may be for you. It's a hilarious must-read about Queenie, a 25-year-old woman looking to find herself in this world while making many mistakes as she goes. It's a fun, fresh read that will have you both cringing and rooting for Queenie.
---
Everyone loves a good rom-com, and this one by Jasmine Guillory does not disappoint. It all starts when freelance writer Nikole rejects a marriage proposal in front of a stadium full of Dodgers fans. Luckily, she gets rescued by a hot doctor named Carlos, and they begin a casual relationship. It's a cute lighthearted novel that you'll get through in no time.
---
Of course, this list wouldn't be complete without Beloved by Toni Morrison. This literary classic that goes in-depth into the injustices of African American slavery is still very important to this day. It's powerful, emotional, and a true masterpiece. 
---
This award-winning novel by Tayari Jones is a heartbreaking story of a newlywed black couple who is forced apart after the husband gets wrongly convicted of a crime he didn't commit. After years pass, his wife finds comfort in her childhood friend, who also happened to be the best man at their wedding. Naturally, things get tense when the husband's conviction is suddenly overturned and he returns home hoping to pick up where they've left off.
---

Emira Tucker is a 25-year-old who is working two part-time jobs. One day when she is babysitting for Alix, her white employer, Tucker gets accused of kidnapping the toddler. This story challenges difficult questions about race, class, and parenthood.
xx, The FabFitFun Team