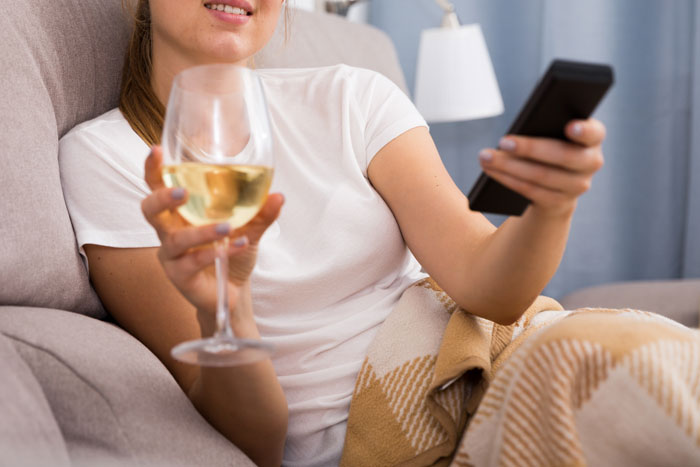 There's nothing like sipping on a glass of rosé while watching your favorite show to help you unwind after a long week. Now that summer is nearing its end, it's the perfect time to catch up on all the best shows.
Whether you're a science-fiction fanatic or a sucker for drama and romance, we found six totally binge-worthy shows for you to watch.
Chewing Gum
This show will have you laughing out loud! Writer and leading lady, Michaela Coel plays Tracey Gordon, an awkward and quirky Beyoncé-obsessed virgin with a super religious mother whose one goal in life is to lose her virginity. There's only one problem — her heavily sheltered household has left her clueless when it comes to navigating the dating world.
---
Sense 8
This sexy sci-fi grapples with current issues and gives viewers a glimpse into breathtaking places like Italy, London, and Mexico City. The story follows a group of eight strangers from around the world who have the ability to connect with each other's thoughts and physical presences.
---
The Rain
With plot twists, romance, and edge-of-your-seat suspense, this show is a must-watch. After a mysterious and deadly rain wipes out half the world, brother-sister duo Simone and Rasmus are left to fend for themselves in a bunker. Years later, the naive siblings head out into the world only to find themselves in an even deadlier situation.
---
Crazyhead
This show is equally funny and creepy. Amy and Raquel bond over their unique abilities to see the true forms of demons and slaying monsters while navigating modern dating in the process.
---
Harlots
With episodes airing weekly this summer, Harlots is ramping up the drama with its second season. The show follows brothel owner Margaret Wells who is trying to survive in late 1800s London while raising her daughters to take over the family business.
xx, The FabFitFun Team