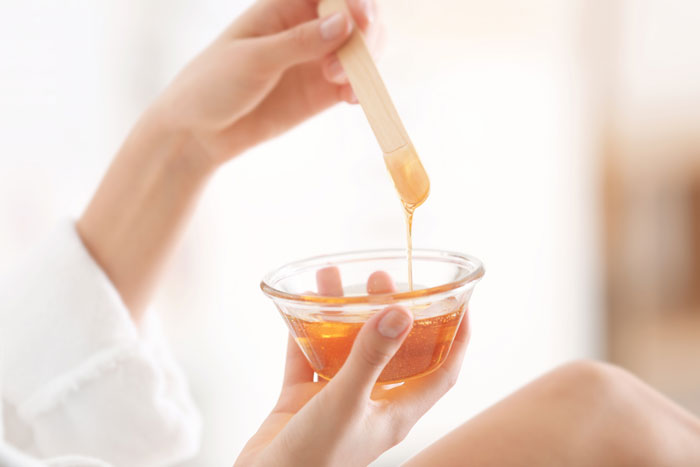 The body-baring swim trends of summer call for proper hair removal practices, which is why you might have considered waxing. Whether you opt for a simple bikini or full Brazilian, there are a few things to know in preparation for your next appointment.
We asked Monica Gomez, the co-founder of Cera Wax Studio in Washington D.C., for her best tips to help make your next bikini wax a breeze.
Stop shaving two weeks in advance
If you're worried that your hair won't be long enough to wax, give yourself a two-week window. "Most people focus on what length the hair needs to be," explains Gomez. "But it can be most helpful to know when you should stop shaving."
Skip out on caffeine and alcohol
It's best to avoid caffeine and alcohol before the wax appointment to minimize sensitivity. "Both of these can heighten your senses and cause more discomfort during your treatment," Gomez explains.
Remember to breathe
It's normal to be nervous, but make sure to breathe throughout your wax appointment. "It's best to take conscious, deep inhales and slow exhales," Gomez says. "This will help to relax your body and will lessen discomfort."
Chat with your waxer
Talking to your esthetician will help you relax and distract you from the follicle-pulling pain ahead. "Don't be shy," encourages Gomez. "Tell them about your life story, breakup, job promotion, [or] new relationships. Staying distracted makes the time pass much faster."
Don't tan before your appointment
"Laying out before your wax can be dangerous. If you're even the slightest bit burnt, we will not be able to wax you," says Gomez. "If you must lay out, be sure to apply SPF every two hours and don't over-bake."
Keep trimmed hair to half an inch long
You should avoid plucking stray hairs in between appointments to keep hair growth on the same cycle. If it's been a while since your last appointment, know that it is possible for hair to be too long to wax. "It's a little tricky," Gomez shares. "If you trim too short the hair won't be removed properly. If your hair is too long, it may not be safe to wax." If you do trim, half an inch is the optimal length.
xx, The FabFitFun Team
Shaving and waxing can sometimes lead to annoying ingrown hairs – experts share how to deal.