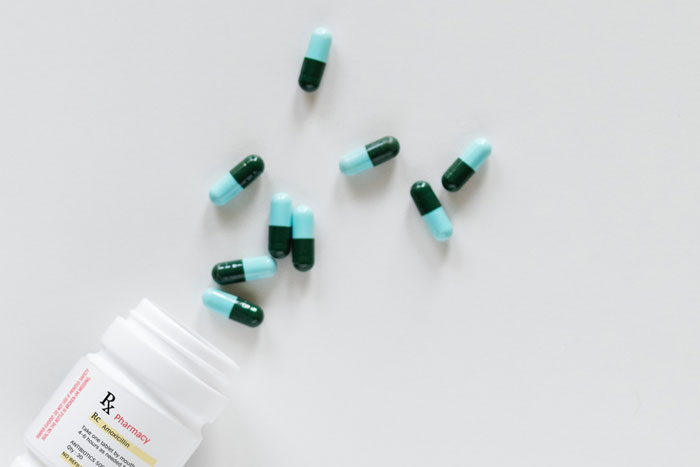 Feature Image by rawpixel
While you've probably been taking the same multivitamins for years, it might not be giving you the nutrients your body needs. Turns out, your age plays a significant factor in determining which vitamins you should be taking.
So how do you know which vitamins to take when you're 20 versus when you're 40? Dr. Christopher Calapai D.O., a board-certified osteopathic physician in family and anti-aging medicine, breaks everything you need to know below.
20s
Your 20s are an extremely active decade, which is why Dr. Calapai recommends vitamins B and C. "Vitamin B will keep you energized throughout the day and prevent you from crashing," says Calapai. "Vitamin C is another important vitamin that will boost your immune system and slow down the skin's aging process."
30s
"Your 30s require a lot of vitamin D, which helps strengthen your bones and keep your teeth healthy," says Calapai. "Vitamin D deficiencies can cause health issues such as bone abnormalities and increased bone tenderness, which can lead to osteomalacia."
40s
According to Calapai, calcium and potassium should be your go-to supplements once you reach your 40s. You should also be taking daily multivitamins because it helps with memory loss and it lowers your chances of cancer.
50s
"Omega-3 is a key vitamin in your 50s since it lowers blood pressure and prevents heart disease," says Calapai. "There are three types of omega-3s, one being DHA, which improves eye health. These fatty acids can also fight off inflammation in the body."
60s
Vitamin B12 is known for keeping nerve and blood cells at its healthiest while maintaining healthy muscle functions and preventing amnesia, making vitamin B12 a must!
Which vitamins do you take to keep your body strong? Let us know in the comments below!
xx, The FabFitFun Team