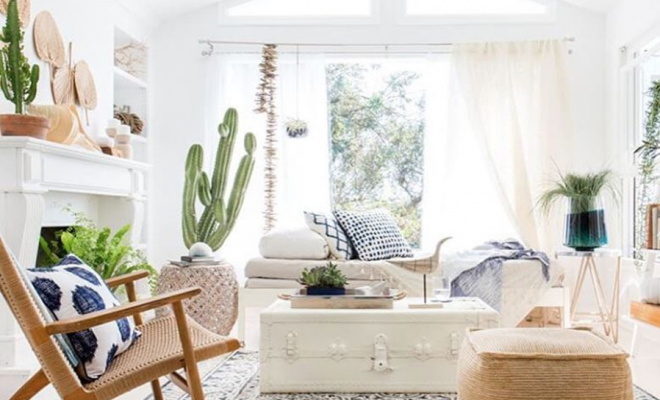 @cococozy
Feature Image by @cocozy
Do you ever get struck with a random urge to declutter everything you own — rearrange, redecorate, and revamp your space?
If you're anything like us, this urge is often followed by a trip and fall into a deep rabbit hole of design inspiration. Photo after photo, idea after idea, scroll after scroll, our eyeballs glaze over with white brick, marble, and succulent-filled glory.
These six Instagrammers are perfect suppliers (and guides) to getting one step closer to making your space #designgoals.
@cococozy
Interior design blogger and home furnishings designer, Coco stays one step ahead of the game. Her eclectic blend of old and new vibes make every space she touches brim with character while keeping the simplicity she is known for.
---
@greyandscout
The only thing that can make a beautiful interior design page more beautiful? Babies and puppies. And Liz has got both! You can follow this mama and businesswoman's life on her blog – where you can also cop some of the items you were eyeing in her IG photos.
---
@michelle_janeen
White, rustic, clean. Michelle's photos make us wanna list her home on AirBnB ourselves so we can get a taste of it – just for a weekend!
---
@yatzer
"Absolutely genius" is the only way we can think to describe this account. It documents different designer's transformations of spaces around the world – from apartments in Taiwan and hotels in Portugal to glass houses in Beverly Hills. Each project is so carefully, professionally, beautifully thought out that we can't help but binge-scroll in awe.
---
@studiomcgee
This husband and wife design duo is marble-ous at documenting their finished products and their processes. All their transformations are aesthetically unique, yet root back to the same simplistic, monochromatic, and comfortable feel.
xx, The FabFitFun Team