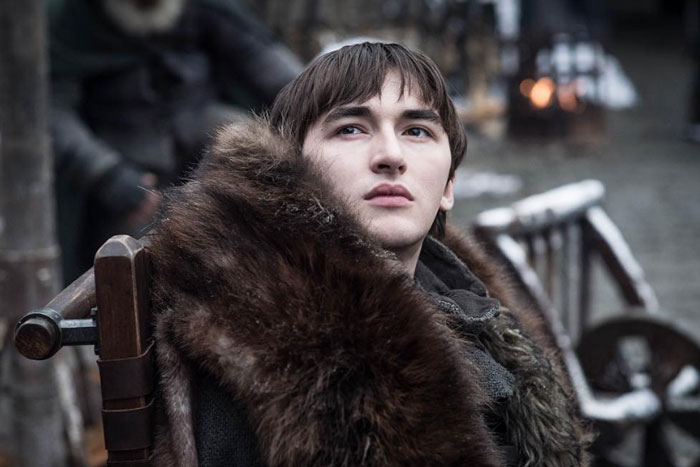 Feature Image by @gameofthrones
Ever since last week's episode of Game of Thrones, the internet has been in a state of panic. Jamie and Cersei's death? Arya's shining white horse? Jon Snow's realization that he's in love with the Mad Queen? Daenerys' ruthless behavior?
As the plot thickens, death tolls rise, and King's Landing burns, we're all waiting on the edge of our seats to see who actually wins this game of thrones. In the meantime, these tweets should hold you over until Sunday's last episode.
The Hound and Arya off to kill the Mountain and Cersi #GameOfThrones #GameofThronesSeason8 #DemThrones #ThronesYall pic.twitter.com/0c0LAUSLT3

— Maggie ???? (@lordofthemags) May 6, 2019
Me watching every scene of #AryaStark on the fire ???? #GameOfThrones pic.twitter.com/Fa7oU76rHn

— HJ⚡???? (@hector_deleon08) May 13, 2019
Me trying to see who else has green eyes for Arya to close.#GameofThrones #AryaStark pic.twitter.com/yOiRjDJpzs

— Sabrina ???? (@luminarybri) May 13, 2019
Sansa on her way to tell Jon that she was right #gameofthrones #sansa #jonsnow

— hailey.marie.d (@haileyMdias) May 13, 2019
Who will rebuild it #GameOfThrones pic.twitter.com/lmueBiJGZq

— Westeros Watch (@WesterosWatch) May 14, 2019
At this moment, John Snow realized that he knew nothing #GameofThrones pic.twitter.com/u42vuREpDk

— abdenour aghiles (@Aghiles12341) May 14, 2019
How I'll sit watching the last #GoT episode knowing full well that being a Sansa stan from day 1 is gonna pay off #GameOfThrones pic.twitter.com/qUKVAE5t32

— Morgane (@miuxo) May 14, 2019
Remember when in s01e01 Jaime threw bran out the window?
That was foreshadowing for s08e05, where eight seasons of Jaime's character development is similarly thrown out the window.#GameofThrones #GamefThrones #JamieLannister

— wittyusername (@NawfatJK) May 14, 2019
The residents of Kings Landing in ep5#GameofThrones pic.twitter.com/Pdm6AXmZar

— feesus christ (@Nafees____) May 14, 2019
I would like to thank Melisandre for increasing the lighting in this episode by 100 #GameofThrones #GoT pic.twitter.com/ngIQ5tHaDO

— Nora Dominick (@noradominick) April 29, 2019
Me today at work when my boss asks me to do literally anything #NotToday #GameOfThrones pic.twitter.com/8qq8sFjWEo

— Pepe Silvia (@bloodgutschoco) April 29, 2019
xx, The FabFitFun Team