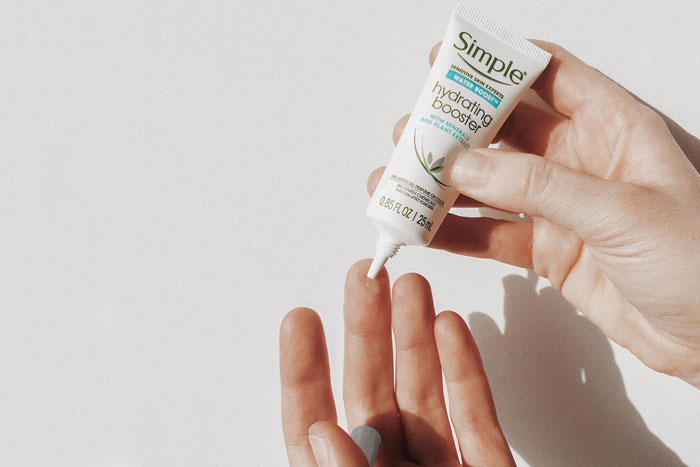 SPONSORED BY SIMPLE SKINCARE
Pollution, harsh weather, lack of sleep, stress…those are just a few unavoidable factors that can affect your natural hydration cycle, which ultimately leads to skin that's dry, tight, and dull.
And if you're one to constantly slather on moisturizer or switch out different lotions to aid dry skin, you might be doing more harm than good. Instead, incorporate a product that's designed to give you boosts of hydration — like Simple Skincare's Water Boost Hydrating Booster.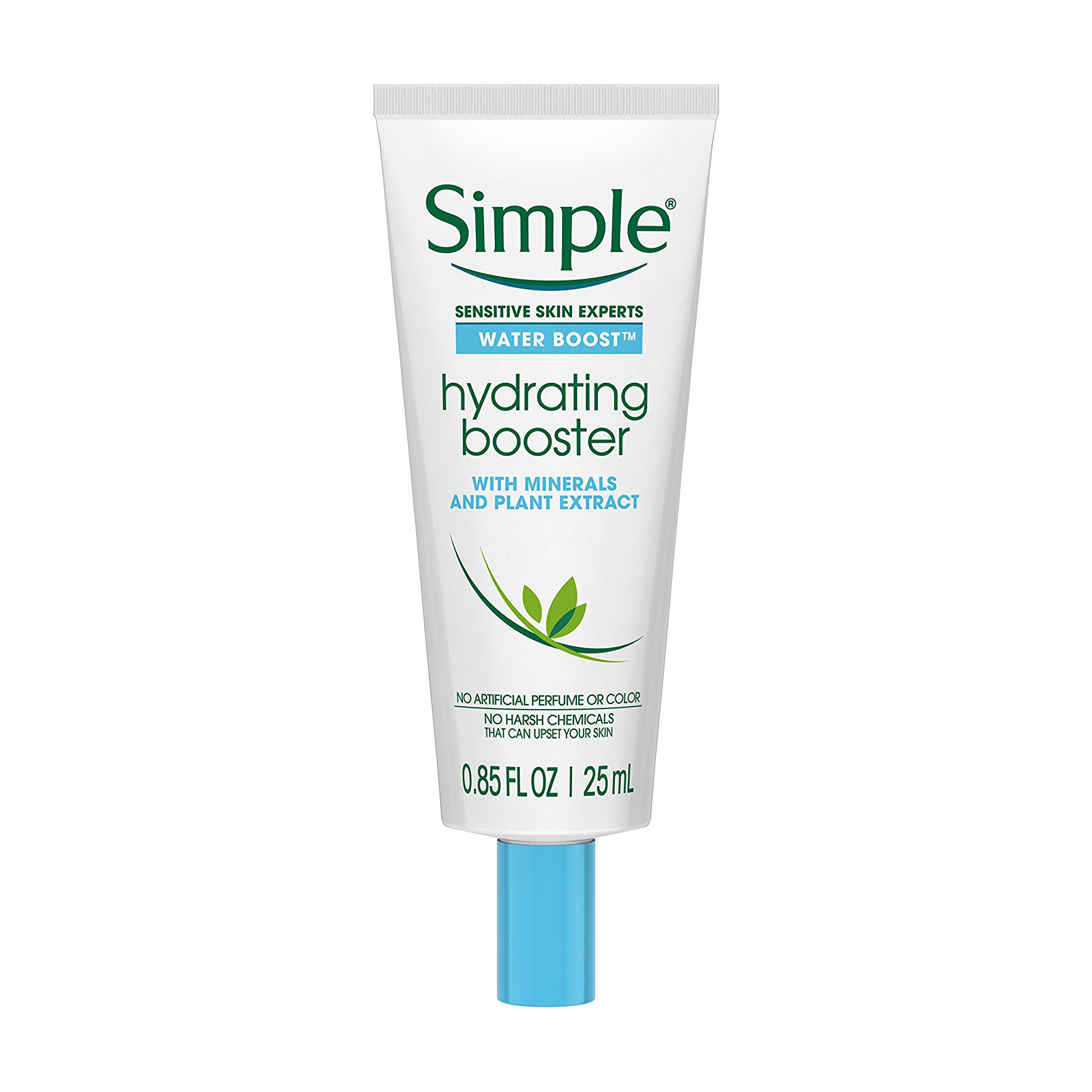 It's specifically formulated to reverse the early signs of dehydration and quench thirsty skin. Plus, it's a multi-use product (meaning you don't have to replace any products in your daily routine) and it delivers 24-hour, long-lasting hydration. Here are some other amazing benefits of the Water Boost Hydrating Booster.
Formulated with Pentavitin
The hero ingredient is Pentavitin, a natural, plant-derived moisturizing ingredient that binds skin cells to provide skin with instant hydration. Also, the ingredient actually sheds naturally with skin cells, which helps lock in hydration for up to four weeks.
Can be used in multiple ways
Like mentioned earlier, you don't need to replace any products in your skin care routine to use the booster. It's multi-use, so you can use it as a hydrating primer (right before you apply moisturizer), mix it in with your moisturizer for an extra boost of hydration, or as a spot treatment on those dry spots.
Reverses the early signs of dehydrated skin
Yes, this is a thing. The hydration booster helps reverse the five signs of dehydration including dry, dull, rough, tight, and dry dehydration lines — whether it's from pollution or stress. It instantly quenches thirsty skin and leaves behind supple, dewy skin.
xx, The FabFitFun Team