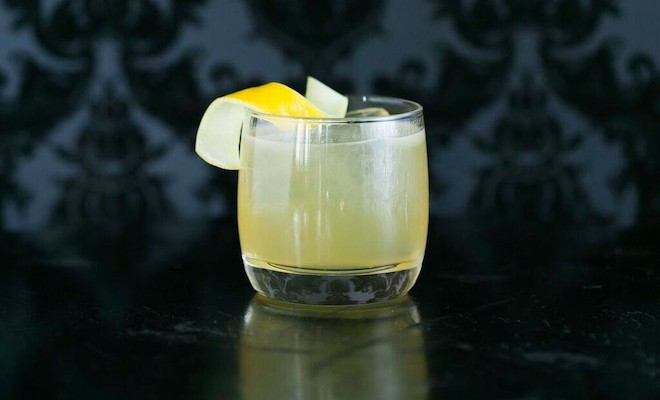 Tory Putnam
Who else needs one (or three) cocktails after the election this week? We certainly do.
Whether you're enthused or angry, we know cocktails will be a necessity. Luckily, The Alchemist of San Francisco shook up the baddest of cocktails. Appropriately named the "B.A. Baracus" (also known as "Bad Attitude"), this cocktail will spice things up as it combines ginger-habanero spirit, hard apple cider, and a strong kick of scotch.
So treat yourself and relax this weekend. Cheers!
Ingredients
2 ounces blended scotch
3/4 ounce lemon juice
1/2 ounce ginger-habanero syrup (see recipe below)
2 ounces hard apple cider
Directions
1. Combine all ingredients and shake with ice
2. Strain into a double rocks glass filled with ice and top with the hard apple cider
3. Garnish with a lemon twist
Ginger-Habanero Syrup
Ingredients
1 cup of water
2 cups of sugar
3 six-inch pieces of ginger, sliced and peeled
5 habanero peppers, halved and seeded
Directions
1. Bring 1 cup of water to a boil, reduce heat, and incorporate the sugar (stir to dissolve)
2. Add the ginger and habaneros and bring to a simmer for 10 minutes
3. Remove from heat and let sit for at least 2 hours
4. Strain into a non-reactive container, discard the solids, and refrigerate
xx, The FabFitFun Team