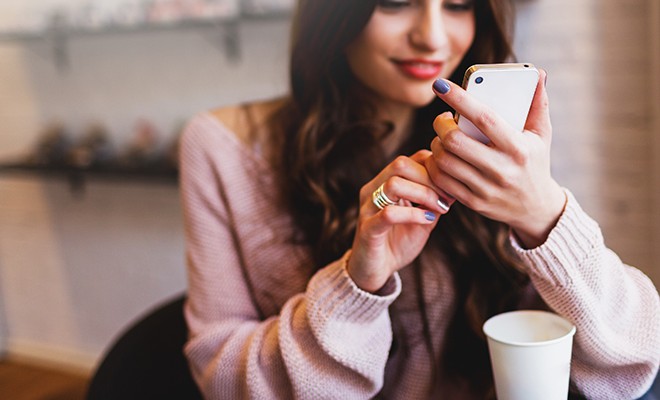 From keeping track of our budgets to maintaining our health and even making sure we're up-to-date with the latest trends…we know life can get a little overwhelming at times.
Luckily, there's a mobile app for pretty much everything and anything these days — so trust us when we say a good app can go a long way.
Whether you need to save some money or want to be in the know on popular beauty products, we've compiled some of our favorite apps that are sure to make your life easier. Download these apps ASAP!
MiaMia Beauty
Curious to know which lipstick your fave celeb was wearing? Or what other ladies with your skin tone are using? Well, this app will provide you with all that and more as it's data-driven and can recommend products, looks, and other users to follow in relation to your skin tone, age, etc. It basically enables you to connect with others like you who just want to share beauty tips and tricks!
---
Mint
Keeping track of your rent and bills can be stressful, but Mint makes it less of a burden as it tracks all of your financial data by connecting to your bank account. You can set monthly budgets for yourself and view all your spendings in helpful charts and graphs. It's like a personal financial advisor, right at your fingertips!
---
The Glam App
If you're seeking beauty advice from the experts, but don't want to shell out the big money, this on-demand beauty app is what you've been looking for. Founded by actress, Cara Santana, and our very own, Joey Maalouf, you can request beauty services like blowouts and makeup applications from stylists in your area — all at a reasonable price.
---
myPill
Whatever your reason may be for taking birth control pills, we've all been guilty of missing a pill or two. The app not only reminds you to take the pill, but it also tracks your history and lets you know how protected you are.
---
Ibotta
Cash back on products you already purchase? Sign us up! Ibotta's rebates allow you to get money back on apparel, cosmetics, groceries, and more from retailers like Target, Smart & Final, and even Sephora. You're basically getting paid to shop.
---
Clue
You'll never have to frantically look for a pad or tampon again. This mobile app tracks your menstrual cycle so you know exactly when you're going to start. You can treat it like a diary and record the different symptoms you have during your "time of the month" to make it a little more bearable as well.
xx, The FabFitFun Team