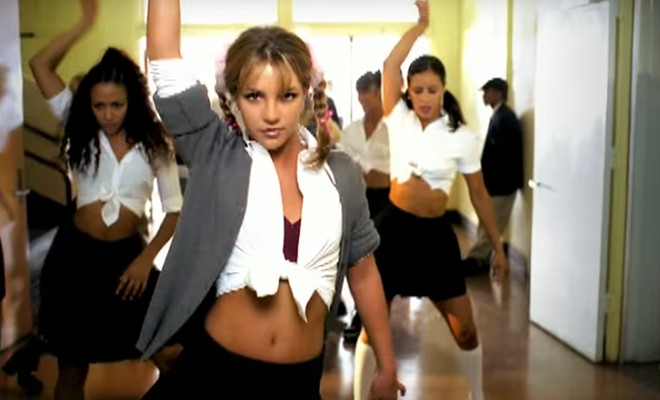 The '90s (aka our favorite decade) gave us some amazing songs we're still totally obsessed with.
And, of course, every good song meant an equally as good music video. Scroll through our favorite '90s music videos that'll give you all the feels.
Bye Bye Bye – *NSYNC
You know the music video is a hit when no one can sing "Bye Bye Bye" without the accompanying hand moves. Come on, you know what we're talking about.
---
Baby One More Time – Britney Spears
No one can make a school uniform sexy like Britney. Admit it, you want to dance down the halls just like the pop princess every time you hear this song.
---
Waterfalls – TLC
The combination of dancing on water and a song with a powerful message makes this video a hit. We guarantee you'll watch this on repeat.
---
Wannabe – Spice Girls
There are so many awesome music videos that scream girl power from this famous group, but nothing represents the Spice Girls like this iconic song. Because they know what we want, what we really, really want.
---
I Want It That Way – Backstreet Boys
This song will totally get stuck in your head all day. Who cares? There's nothing better than a boy band strutting their stuff in the middle of an airport to get you singing.
---
That Don't Impress Me Much – Shania Twain
Anyone who can rock head to toe leopard print and look hot is totally our role model. What makes Twain an even better role model? This song about wanting a relationship that has it all.
---
Always Be My Baby – Mariah Carey
Nothing makes you relive young summer love like this music video. The sweet summer camp vibes will remind you of simpler times when your crush was all you could think about.
---
Whatta Man – Salt-N-Pepa
This video is all things cool and sexy. It's exactly what should be playing in your head whenever BAE walks by.
---
MMMbop – Hanson Brothers
For a video that looks like some kids just hangin' out, it was incredibly popular in its day. Maybe the genius is in its simplicity and nonsensical lyrics.
---
Livin' La Vida Loca – Ricky Martin
Nothing will make you want to hit the dance floor like this sexy video. That is, after all, the best way to live la vida loca.
xx, The FabFitFun Team