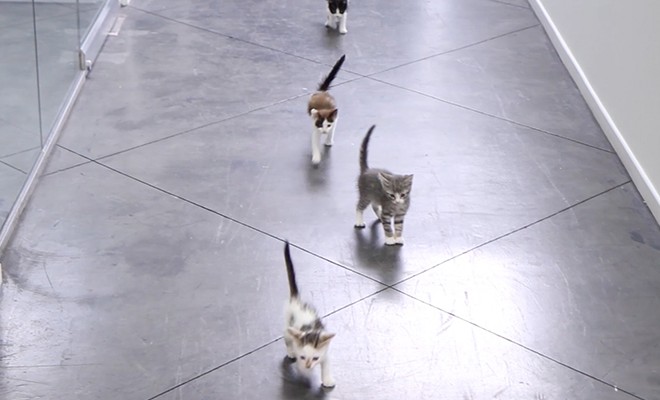 Every office has one. That girl who owns an undetermined amount of cats, each named after famous book characters, all adorning her cubicle in tiny little headshot-like photos.
She's the girl who constantly has a lint roller on her, and talks about her "babies" though she doesn't have kids. Right now you might be thinking, "Hey, I have a lint roller… And Hermeow'ne Granger's pic looks perfect on my desk." In which case, you're her. You're the office cat lady.
Here are nine other ways to tell:
You have so many cats that sometimes they stow away in your bag without you noticing.
You get distracted by kitten videos on the Internet and "cat" seem to get back on track.
Your co-workers silently (and not-so-silently) judge you.
You regularly FaceTime with your kitties on breaks.
You asked to take maternity leave when your cat got pregnant.
And you brought all the kittens to the office when she gave birth.
You regularly have more cat hair on your body than your own hair.
You think "cat allergies" are a myth.
You've convinced your co-workers to fall in love with cats too.
Tag a cat lady you know and love!
xx, The FabFitFun Team
(P.S. Check out what happened when LA County Animal Care visited the FabFitFun office with eleven rambunctious kittens!)