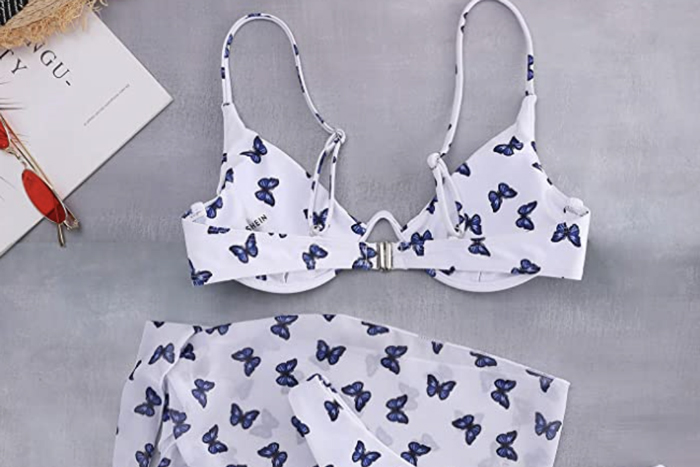 If you haven't already heard: the three-piece swimsuit has become an overnight fashion sensation on social media. According to fashion stylist Tara Dupuis, both TikTok influencers and celebrities alike have been seen sporting this popular swimwear set.
So what exactly is a three-piece swimsuit, and why is it suddenly booming in popularity, you ask? Dupuis tells FabFitFun that "a three-piece swimsuit is a bikini set that includes a matching third piece made from the same fabric. The third piece usually includes skirts, pants, shorts, kimonos, and even hats. However, we are particularly seeing skirts as the most popular third piece, and this is a great option to explore if you want a bit of extra coverage to head to the pool."
And much like last year's big loungewear moment, Dupuis says that the best thing about three-piece swimsuits is that they are almost a complete outfit, so you can easily wear them to any outdoor gathering etched on your calendar. "You can throw on a top to transition to a full outfit in seconds, making these great options for places where you will do a mix of poolside lounging, and exploring your summer destination," she adds.
Eager to indulge in the three-piece swimsuit trend yourself this summer? Below are five must-have pieces that will surely command attention at pool parties, cookouts, and more!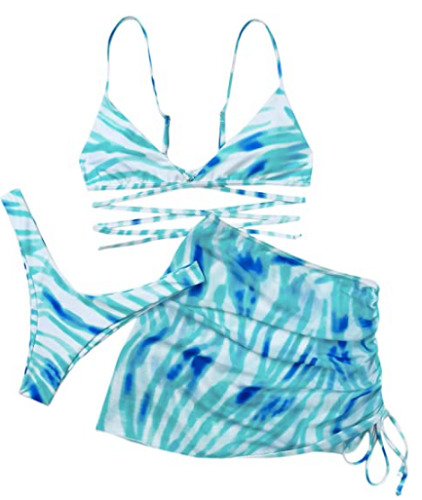 With up to 45 colors (plus prints!) to choose from, there's nothing stopping you from making this summer your most fashion-forward one yet. Want to take your three-piece swimsuit look a step further? Dupuis advises "finding bucket hats in the same fabrics, or straw hats with a matching fabric band, to complete your look."
---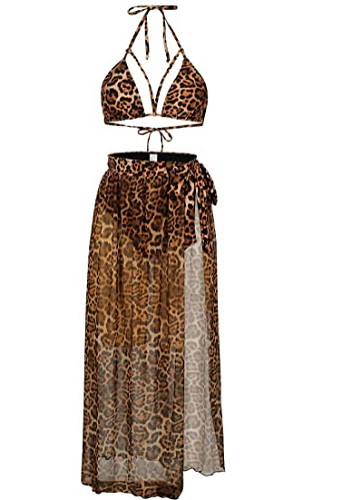 Whether you have an eye for tropical prints or adore neon hues, this three-piece suit is definitely sure to be your go-to outfit all summer long. Pool parties aside, you can also so wear this suit on your next date night. Just be sure to accessorize it with some strappy heels and a mini bag for a come-hither look.
---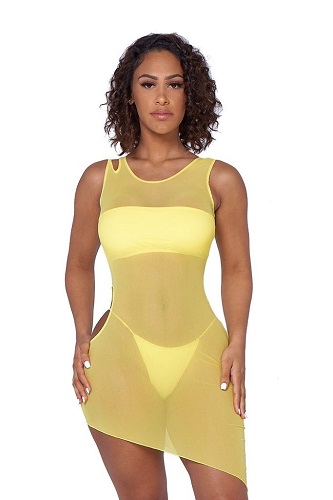 A pop of canary yellow is always exciting, so if you are looking to bring more of this color into your wardrobe, let this sexy three-piece swimsuit (which has all those athleisure feels!) be your introductory piece.
---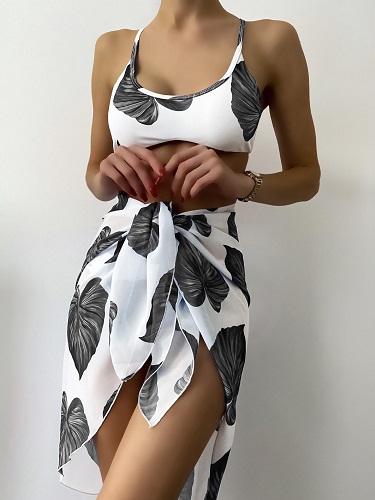 If colorful hues aren't your thing, trust that this black and white three-piece bathing suit will keep things elegant or sophisticated at any summer soiree. And if you want to go from the beach to the dancefloor, Dupuis suggests "throwing your suit with a white unbuttoned (or partially buttoned) cotton shirt for a sleek city look. "
---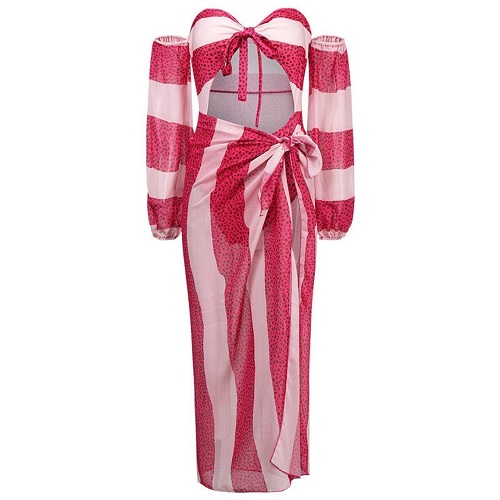 This three-piece swimsuit is sure to be a hit at any pool party this summer, as its eye-catching print and gorgeous design (those sleeves!) ensure all eyes are on you. Plus, this suit comes in three colors, so you'll have plenty of styling options to play around with this summer.
xx, The FabFitFun Team