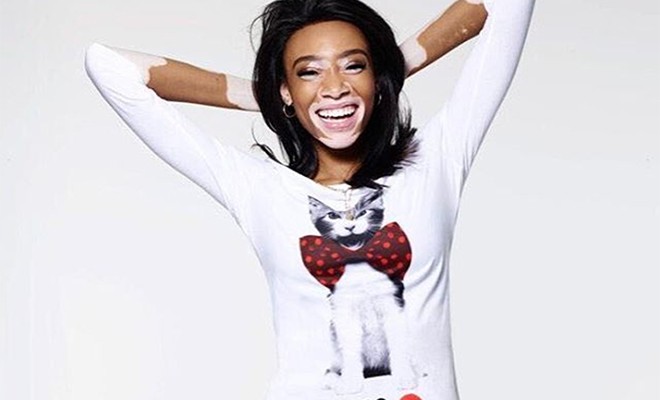 @winnieharlow
From contouring to the "no makeup" makeup look, we all partake in trends that make us feel more confident or help us embrace our natural beauty.
Regardless of how we do our makeup, though, no one should ever make you feel bad for doing what makes you feel good — and Winnie Harlow wholeheartedly agrees.
The model recently shared an Instagram post (originally posted by @khloedosh). In the video, Khloe Dosh reads a poem about a woman with vitiligo and the beauty of how makeup can transform a person.
In Harlow's repost of the timelapse clip, she points out there's nothing wrong with "people covering their pimples or vitiligo freckles" if that's what makes them happy. As someone with vitiligo, she says, "we all have insecurities, we are different, and yet so much alike. Sometimes people write things that can make you think 'Am I a bad person then?' 'Am I ugly?' 'Am I a bitch?'…but in all seriousness, we are all human."
Thank you, Winnie, for keepin' it real.
What makes you feel happy and confident? Share in the comments below!
xx, The FabFitFun Team