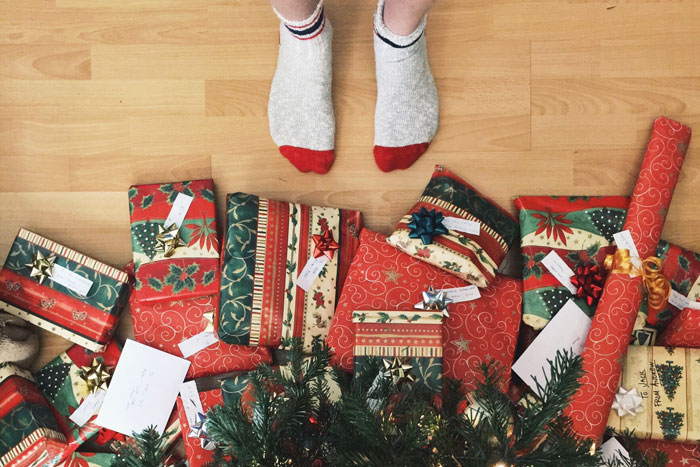 Feature Image by Andrew Neel
With all of the sales that pop up during the holidays, it's easy to become a victim of buyer's remorse. So to avoid the situation altogether, we've rounded up a list of gifts you shouldn't buy during the holidays. Trust us, you're not getting as big of a deal as you think you are.
Broadway tickets
If you're planning on ringing in the new year in New York, don't purchase your Broadway tickets just yet. Broadway Week runs from January 16 to February 4, and you can score two tickets for the price of one if you check back around January 5.
Diamonds
Although a winter wonderland would make an excellent backdrop for your proposal, wait to buy your diamonds until after Valentine's Day — you can save 15 to 25 percent!
Luggage
Start shopping for extra bags when the snow starts to thaw. You'll find discounts between 20 to even 70 percent off during March, which is also when airlines drop their prices significantly.
Refrigerators
Most appliances are majorly discounted on Black Friday and Cyber Monday, but if you're in the market for a new fridge, hold out until May if you can. Since new models come out in May, all of last year's models will be heavily marked down.
Gym memberships and equipment
As we head into a new year, gym memberships become more popular, which doesn't leave much room for discounts. But come mid-year, people become less motivated, and thus, gyms tend to drop their prices to attract more people (same goes for gym equipment!).
Jeans
If you time it correctly and hit the mall between the back-to-school rush and holiday season, you can get seriously discounted denim. Retail stores almost always report that jeans are one of the most common leftover and surplus items they have.
Linen
Perhaps you've heard of the "white sale" that happens every year in January — it's the lesser-known cousin to Black Friday, but it boasts some of the same (if not better) deals on many items — one of which is quality bedding.
Holiday décor
Unless you're an absolute holiday fanatic, resist buying new decorations before Christmas, and make do with what you already have. If you wait until January, you can snatch up that inflatable front-lawn globe for 90 percent off!
Perfume
Perfume is, of course, a very popular gift for all the wonderful ladies in your life during the holidays. So prices tend to peak around Christmas and Valentine's Day. If you're looking for a scent for yourself, wait until late February, early March because prices drop by as much as 50 percent. You'll find the best sales on websites dedicated solely to perfume.
xx, The FabFitFun Team