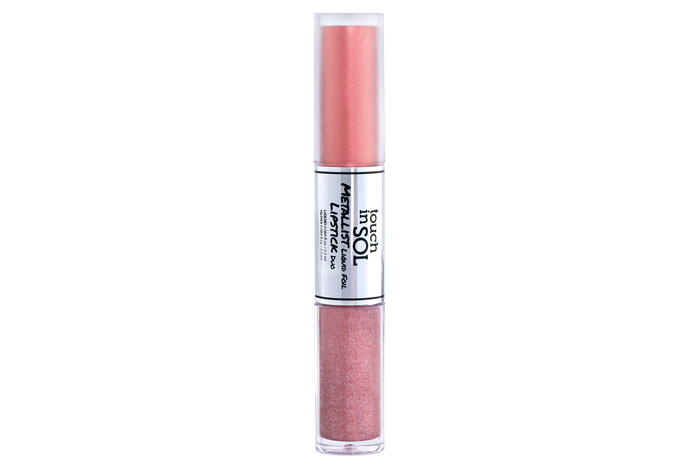 The duo includes a glittery gloss on one end and a metallic liquid on the other to give you a mesmerizing, demi-matte finish. Retail: $24.99
Check out more fab picks from touch in SOL:
Follow touch in SOL on social!
---
touch in SOL is just one of the amazing goodies in our latest FabFitFun box. For more of our must-have fall finds, click here!
*All members receive either the FARMACY Dew It All Total Eye Cream, touch in SOL Metallist Liquid Foil Lipstick Duo, or Cuccio Somatology yogahhh! Detox Bath unless all items were chosen for an additional $10 each.