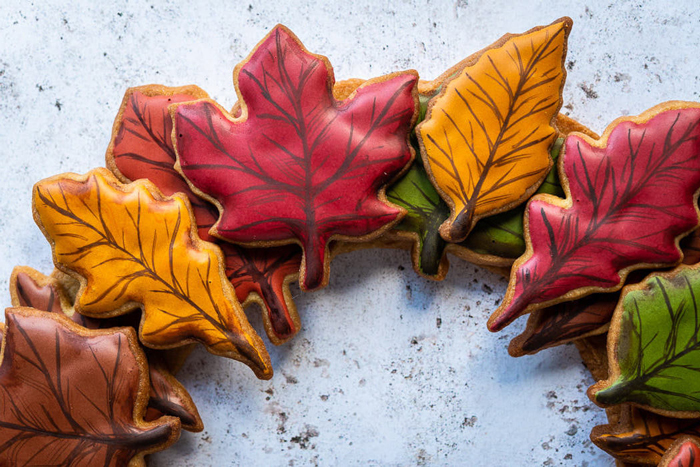 Feature Image by domesticgothess.com
Thanksgiving is going to look a little differently this year, but that doesn't mean the holiday can't be fun! Here are eight activities to help make your celebration a bit more special this year.

Throw your own backyard pumpkin picking tailgate
Pumpkin picking party? We're in! The day before (or the morning of) have your own Thanksgiving tailgate. Grab some pumpkins, bake goodies, and keep the apple cider flowing!
---

Before you fill up on turkey, enjoy some games, crafts, and more. Gourd ring toss? Knock down the pumpkins? Paint your own pumpkin? Sack races? Just don't forget the prizes!
---

Most of us are very attached to our Thanksgiving staples, but that doesn't mean we can't add something new to the mix.
---

Who doesn't love an edible decoration? Delicious and creative!
---

Host a football game
Whether you play touch, flag, or full-on tackle, the family is sure to have fun throwing the football around, especially if the winning team secures a prize!
---

Ditch the fancy table covering for one that both kids and adults will enjoy. Not really a tablecloth fan? Just have fun placemats instead! Coloring will relax the adults and will be a fun outlet for kids while they wait to eat. 
---

Split that wishbone
One! Two! Three! Pull! This is one of those classic traditions that, quite honestly, should never be forgotten. Just remember, whoever gets the bigger piece gets to make a wish.
---

Take a post-Thanksgiving dinner walk
This is something that's great for everyone. Instead of permanently placing yourself on the couch, get up and out with the whole family. Not only will the fresh air and conversation feel good, but walking after such a big meal will help your digestion!
xx, The FabFitFun Team