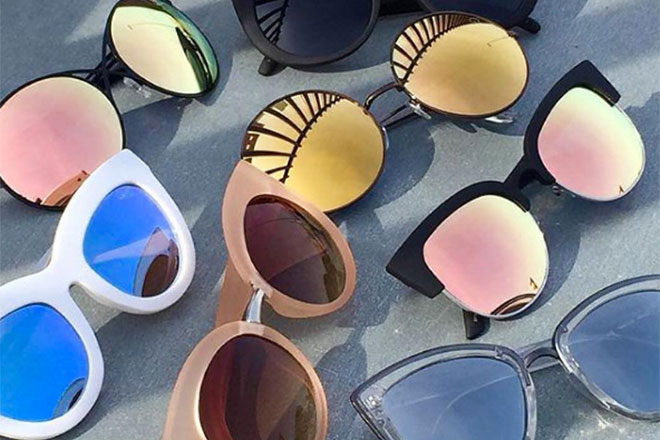 @quayaustralia
Certain haircuts suit specific face shapes — and this goes for sunglasses, too. There are many styles to choose from like round, cat-eye, square, and aviator, but how does one go about choosing the most complementary frame for their face shape?
First things first, figure out the type of face shape you have. Do you have a round face shape? Or perhaps square? Check out our breakdown of the best sunglasses for your face shape to make shopping for your perfect pair of specs a bit more easier.
If you have a square face shape… try the Ray-Ban 'Icon' 50mm Sunglasses $175
A square face, like that of Olivia Wilde, is characterized by a strong jaw-line, wide cheekbones, and a prominent forehead. To balance out those striking features, opt for round sunnies with curved edges, or ones with very thin rims.
---
If you have a round face shape… try the Warby Parker Barrie Sunglasses $95
Opposite of a square face, round-faced ladies should aim for wide frames with square lenses and a thick border. This will create some faux angular lines and highlight the cheekbones in order to contrast the all-around smoothness of your face.
---
If you have a heart face shape… try the Quay Australia x DESI T.Y.S.M Cat Eye Sunglasses $69
Heart-shaped faces have narrow, pointy chins, wide foreheads, and high cheekbones. The best style for this face shape? Cat-eye sunglasses. They are wider at the top, and narrower at the bottom, perfectly accentuating the shape of a heart.
---
If you have an oval face shape… try the Westward Leaning Sunglasses $225
If you've got an oval-shaped face, consider yourself lucky, because just about any type of sunnies suit this shape. Everything from aviators to wayfarers in just about any print or color work well on oval faces.
xx, The FabFitFun Team