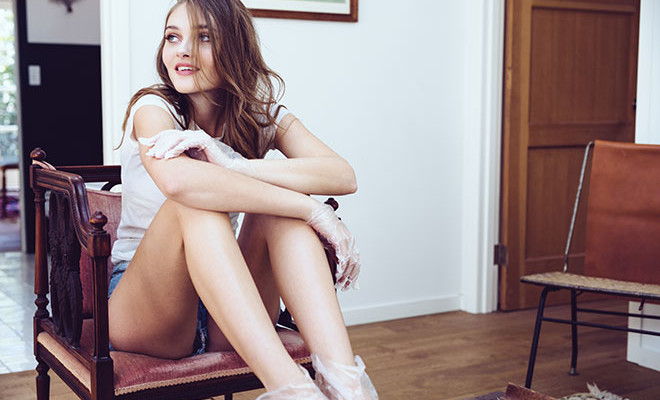 Has the weather wreaked havoc on your hands and feet? We're talking dead, cracked, and dry skin (oh my!) that even a mani pedi can't cure. Now that sandal season is just around the corner, you'll want to start incorporating these hand and feet remedies into your beauty routine.
AHAVA Mineral Hand Cream- Sea Kissed $23
A tropical vacation isn't far away when you use this cream. It's infused with Allantoin to heal cracked skin and Witch Hazel to refresh and smooth your skin.
---
Bodipure Keratin Gloves and Socks $9.98
These will be the last gloves and socks you'll need to wear before the summer. Use them together for a spa day or separately if you're pressed for time. As the Keratin strengthens nails, vitamin E soaks into your skin to give you UV protection and antioxidants. This amazing duo is also in every FabFitFun Spring Box!
---
Aveda Foot Relief Moisturizing Crème $9.50
Your boots may be made for walking, but it's your feet that take the daily pounding. Take care of your tootsies with jojoba and castor oils that soften skin and revitalize tired feet and legs so you're ready to pound the pavement the next day.
---
Lush Salted Coconut Hand Scrub $15.95
A good scrub can wash away impurities and reveal clean skin. This scrub does more than that. It also hydrates hands for a silky smooth feeling and it has a heavenly scent.
---
Malin + Goetz Vitamin B5 Hand Treatment $20
This cream has tons of benefits and works great for all skin types. Plus, shea butter and Provitamin B5 work wonders for your cuticles and nails.
---
Lush Pumice Power Foot Soap $4.50
Throw away your old pumice stone and replace it with this. While the pumice powder sloughs off dry skin, orange oil brightens and refreshes skin.
---
O'Keefe's Working Hands 3.4oz Hand Cream Jar $6.99
This stuff is heavy duty. Its non-greasy formula heals cracked and split hands, not to mention its odorless formula won't conflict with your signature perfume #winwin.
Aenon's Shea + Mint Foot Scrub and Soak $7
We love a good two for one combo! Sprinkle a handful of the crystals in warm water for a relaxing footbath. After letting the solution of shea butter and sea salt nourish skin and improve circulation, use the remaining crystals as a scrub to rid your feet of any dry skin.
Burt's Bees Hand Salve $9
You know they make a great lip balm, but did you know Burt's Bees makes a fantastic hand treatment? We love that it has all natural ingredients like botanical oils, herbs, and Beeswax, but we love that it works magic on hands even more.
xx, The FabFitFun Team