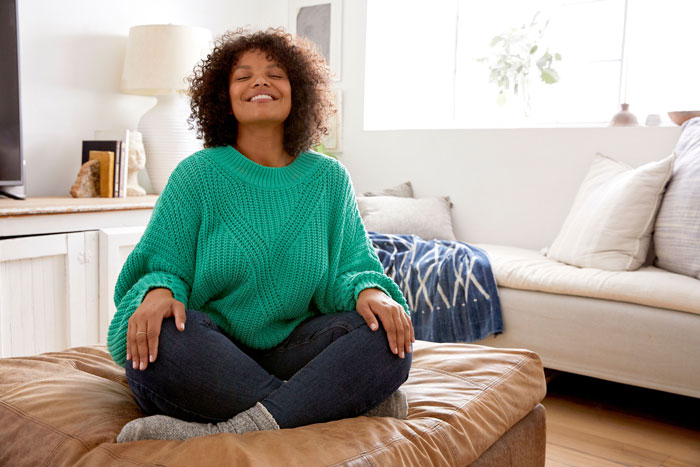 WINTER 2019 BOX PARTNER
We often get lost in the hustle of the holidays and the new year, so don't forget to treat yourself to a moment of self-care and personal reflection.
Here's the self-care ritual you should do, according to your zodiac sign.
Aries (March 21-April 19): Take a bubble bath
Someone as determined and energetic as you needs an extra dose of R&R. Give your brain and body a break and slip into a hot bubble bath. Bonus points for lighting the Jonathan Adler Fleur De Sel Ceramic Candle and adding a cup of the AHAVA Salt Bag.
Taurus (April 20-May 20): Get a manicure
Self-care to you means sitting in a spa chair, zoning out for an hour, and waking up with perfectly polished nails. You love a little luxury and feeling present in your own body, so give yourself a moment of glamour.
Gemini (May 21-June 21): Learn a new recipe
Take time for yourself by learning a new recipe or styling a charcuterie board (check out fabfitfun.tv/cheeseboard). Once you've mastered the art, you can invite friends over to indulge in the deliciousness.
Cancer (June 22-July 22): Decorate the house
No one makes a house a home quite like you, Cancer! Add cozy touches to your living room, whether you throw the UnHide Lil' Marshmallow over your couch or light the delicious Jonathan Adler Fleur De Sel Ceramic Candle. Your guests will love the intimate, welcoming vibes.
Leo (July 23-August 22): Get a blowout
'Tis the season for parties and no one's invited to more festivities than the lovely Leo. Give yourself a break by treating yourself to a blowout. You'll be able to sit back, relax, and enjoy a glass of champagne while getting your glam on.
Virgo (August 23-September 22): Buy a new plant
Your house is as practical and perfect as the rest of your lifestyle. Buy a new house plant or a fresh bouquet of flowers to add a special touch to your safe space. It will add a bit of beauty and brightness to a sometimes dreary winter.
Libra (September 23-October 22): Get lost in a book
Your imagination is one of your greatest assets, so indulge it this season! Whether it's a light-hearted romance or suspenseful thriller, let your mind escape into a different world for a little while.
Scorpio (October 23-November 21): Make a craft cocktail
While you love a full-bodied red, spending time to craft a mixed drink with all the fixings (like fresh ingredients and pretty garnishes) makes sipping a lot sweeter. Not a big drinker? Opt for a mocktail instead. It's all about the process of creation and enjoyment.
Sagittarius (November 22-December 21): Sweat it out
Stretch your horizons (literally and figuratively) and beat the cold weather with a hot yoga class. As someone who enjoys solitude and adventure, it's the perfect way to escape the chaos of the season and flow with your mind and body. Don't forget to pack your keys, phone, and wallet in the Vooray Sidekick Crossbody Bag before you head out.
Capricorn (December 22-January 19): Prepare for the new year
You like structure, so before the year ends, take an afternoon to plan out your goals and events for the year ahead with the Paper Source™ 12 Month Rose Floral Planner. Once your calendar is filled (and color-coordinated!), you can relax and enjoy the rest of the season.
Aquarius (January 20-February 18): Volunteer your time
You have a huge heart and you're incredibly empathetic. Spread love and happiness this season by volunteering at a local toy drive, food bank, or shelter. Bonus points if you arrange an afternoon of service work with friends — the more, the merrier!
Pisces (February 19-March 20): Reflect on the past year
The end of the year always brings a feeling of nostalgia for you. Write down your reflections in the Paper Source™ 12 Month Rose Floral Planner or write a letter to capture the essence of the year that's come and gone.
xx, The FabFitFun Team
Psst! Have you signed up for FabFitFun yet? Don't miss out on $200+ in amazing beauty, fitness, fashion, and lifestyle products, access to exclusive fitness and cooking content on FabFitFunTV, members-only sales, and more. Use code SNOWFLAKE at checkout for 10% off your first box. #yourewelcome
To get the most out of your box products, make sure to check out the Insider page.