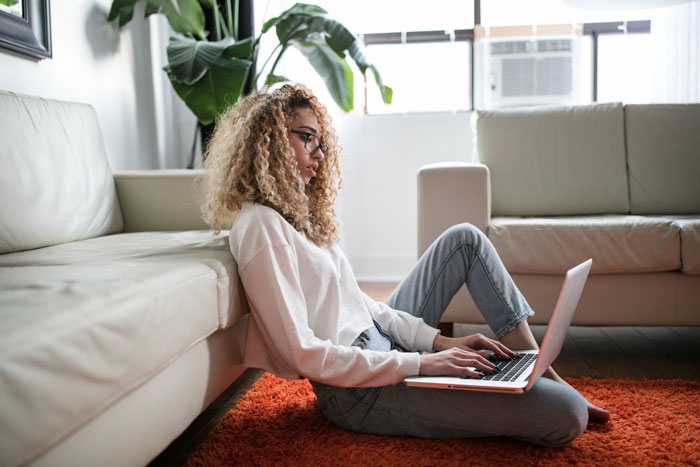 Feature Image by Thought Catalog
Your relationship with your therapist may be one of the most influential partnerships in your lifetime. Your therapist is the person that knows more about you than your parents, your partner, your kids, your pets — even Google can't match up to the remedies your therapist can provide. However, not all relationships are meant to last forever. Cue: the therapist breakup.
While you wouldn't abruptly end a relationship that's showing signs of progress, it's a bit different with a therapist. Eventually, you'll come to a place of readiness, eager to spread your wings and fly on your own — but that's not the only reason. Sometimes your relationship has run its course, you might even begin to dread sessions, or you simply can no longer afford therapy.
Your reason for cutting those co-dependent strings is your prerogative. But therapists have feelings too so here are some kind and effective ways in which you can say "it's not you, it's me" (and ways in which you shouldn't) to your therapist.
Do's
Communicate your feelings
If money is hard, be honest with them — that's therapy 101. If you guys aren't vibing, express that you don't feel it's the right fit. Therapists know it isn't one-size-fits-all and not every therapist is for you. It comes with the territory of being a therapist that not every client will stick.
Schedule a final session
Let the therapist know prior to the session it will be your last. It's important to get closure as well as for them to summarize what you've worked on. Let this be a time to ask questions about anything in regards to moving forward.
Thank them for their time
Leaving on a good note is always the way to go. You can also ask for recommendations of colleagues that they feel might be a better fit.
Don'ts
Ghost your therapist
Don't leave them wondering if you're safe or if they've said something wrong. Again, your therapist has feelings (they're human too!) and genuinely care about the success of your treatment. Also, you'll likely be charged a full session fee if you don't show without notice.
Tell them last minute
Don't tell the therapist it will be your last session as you're finishing up a session. By doing that you're missing out on wrapping up your sessions with a bow and recapping all of your coping skills and tools you've picked up.
We know breakups are never fun, especially when it's with your therapist who is essentially a saint for listening to you when life gets crazy. But with these tips, we're sure you can both walk away saying "I really wish the best for them" and actually mean it.
xx, The FabFitFun Team