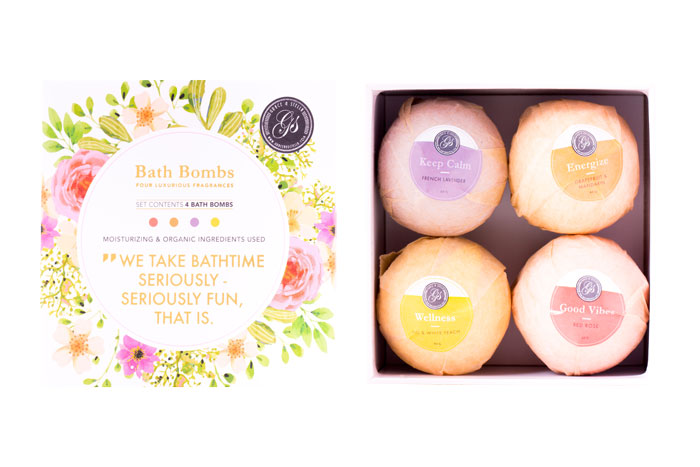 Relax and pamper yourself at home with these bath bombs. Ingredients include shea butter, cocoa butter, argan oil, and olive oil to nourish the skin. Retail: $16
Check out more fab picks from Grace & Stella:
Follow Grace & Stella on social!
---
Grace & Stella is just one of the amazefest goodies in our latest FabFitFun box. For more of our must-have spring finds, click here!
*All members receive either the Grace & Stella Bath Bombs or the MYTAGALONGS Hot & Cold Gel Pack unless both items were chosen for an additional $10.