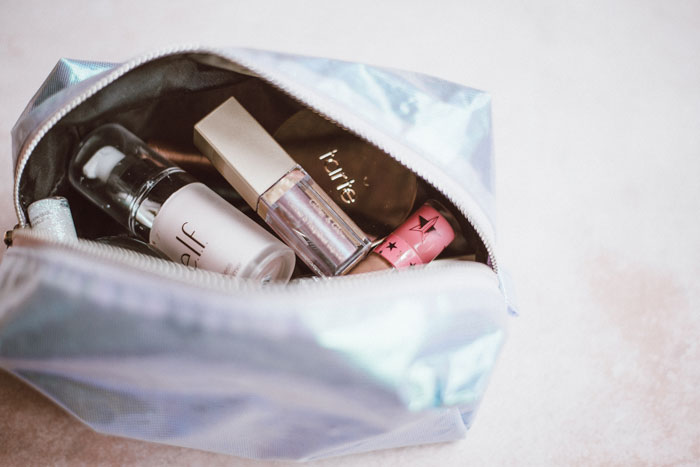 Feature Image by Annie Spratt
Anyone who travels often knows that the dry, recycled cabin air in flights can wreak havoc on your skin, which is why it's so important to be prepared with the right skin care products.
So what's the secret to looking fresh after every flight? We're sharing our top 10 in-flight skin care essentials (bonus: each item is carry-on friendly!)
A mini micellar water is a must-have on a flight. This all-in-one cleanser (no soap or water required!) is powerful yet gentle and effectively removes makeup, dirt, and oil without over-drying your skin.
---
You'll never catch us on a flight without this mask. It's specifically formulated for travel because its rich ingredients deeply hydrate and heal the skin, but you don't need to wash it off. The best part? It's colorless, so no one will even know you have a mask on!
---
Don't neglect your hands! This one is enriched with shea butter to lock in moisture and keep the cuticles hydrated. Plus, it smells amazing.
---
De-puff tired eyes with cooling eye gels. This one has concentrated doses of firming ingredients to reduce the appearance of fine lines and wrinkles, peptides and botanicals to improve blood flow and reduce puffiness, and antioxidants to help prevent future damage.
---
A spritz of this spray every 30 minutes is just what your face needs on a long flight. Rose, hibiscus, and coconut water all work together to keep the skin fresh and moisturized throughout the entire flight.
---
Sleepless flights often result in dark under-eyes. That's where this brightening eye cream comes in. Not only will your under eyes feel hydrated, but the slight peachy tint cancels out any darkness.
---
Vitamins, antioxidants, ferulic acid, and oceanic extracts plump the skin while delivering immense amounts of healing properties. Apply it after using a face mask for best results.
---
Loaded with omegas and nourishing vitamins, this facial oil is everything your dehydrated and depleted skin needs. Your skin will not only look radiant and luminous, but it'll also look super supple after your flight.
---
The Laneige leave-on lip balm is enriched with vitamins and antioxidants, which will keep your lips plump and protected the entire flight. It's seriously a lifesaver for anyone who suffers from dry lips.
---
The recycled cabin air can cause post-flight breakouts. If you feel a blemish coming on, whip out one of these pimple patches, which are infused with salicylic acid and vitamin A. It'll help extract the impurities in the blemish, reducing the size, redness, and any potential scarring.
xx, The FabFitFun Team