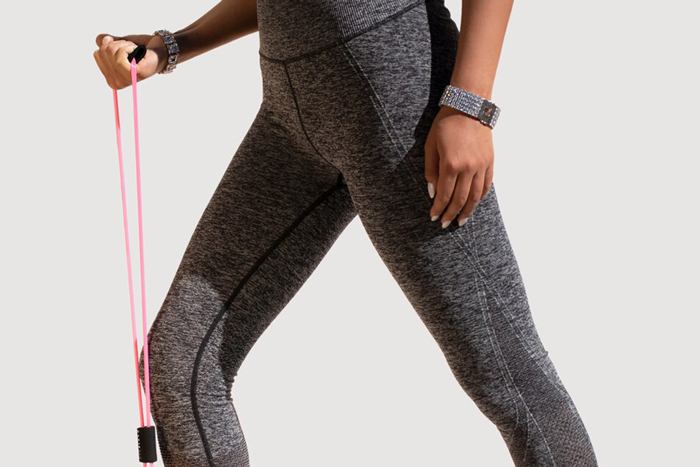 Feature Image by ZAXIE
We aren't afraid to admit this: it's been a rough couple of weeks adjusting to the time change. Alarms are getting snoozed and those morning workouts feel like a thing of the past. However, it doesn't have to be like this.
If you need to feel inspired to establish a fitness routine yet again, we can help with that. These fitness items are new to our rotation of equipment that makes fitness feel, well, fun.
You can shop these fitness products, plus beauty, fashion, and tech goodies in the Spring Edit Sale! The sale opens to Annual Members on Thursday, April 1 and Seasonal Members on Thursday, April 8 at 9 a.m. PT. Not a member yet? Use code FLORALS at checkout for 20% off your first box and to access the members-only sale.
A stability ball is a great way to strengthen your back, whether you're working out or working from home. Replace your desk chair with this stability ball and learn the art of multitasking.
---
This vibrant tie-dye towel makes working up a sweat feel fun. Don't do yoga without one of these moisture-soaking accessories.
---
Make your yoga practice more unique with this ocean blue yoga mat. Plus, it's easy to carry thanks to the adjustable leatherette strap.
---
Stretching is necessary for a good workout, and so is rubbing out those muscles. This modern roller increases blood flow and oxygen to the muscles and helps to amplify your range of motion.
---
Stand out at the gym with this fruity shaker. There's no chance of losing your pre-workout with this colorful bottle, the perfect accessory for keeping you hydrated and energized during your workout.
---
This portable resistance band is easy for a busy lifestyle. It's easy to store and allows you to get a full-body workout from anywhere. It improves flexibility, stability, and offers that burn-baby-burn feeling.
---
You don't have to move much to relieve stress and ease headaches if you have these acupressure rings, designed to stimulate pressure between the thumb and forefinger.
---
Ankle weights you can feel cute in? Yes, please. These floral ankle weights are perfect for increasing endurance, toning the legs, and rehabilitating your ankle.
xx, The FabFitFun Team