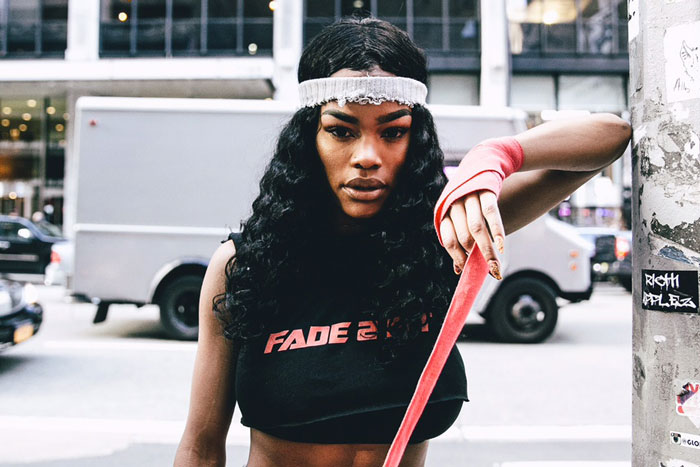 SPRING 2018 FABFITFUNTV PARTNER
Who better to do dance workouts with than recording artist and choreographer Teyana Taylor? From her choreography featured in Kanye West's music video Fade, Taylor is now coming straight to FabFitFunTV with her fitness program, Fade2Fit — a 90-day workout that centers around dance and fitness routines.
The singer, dancer, and mother's inspiration was first inspired by her work in the Fade music video and her desire to help women understand that "you can get your body back and you can be sexy again — no matter how far along you are in your fitness goals." Plus, she opened for Brown's tour while she was five months pregnant, so you can trust that she knows a thing or two about workin' up a sweat.
We chatted with Taylor about what first-timers should expect from Fade2Fit, what she hopes clients take away, and the simple tip that motivates her to work out. Check out her workouts on FabFitFunTV, which is exclusively available to members today!
What makes Fade2Fit unique?
My workout, Fade2Fit, is unique because it's dance-based and performance-based. I mixed elements of boxing and capoeira in some of the workouts, but everything is rhythm-based and on the beat. Workouts consist of simple dance and boxing sequences that are repeated over the course of a 20-minute workout. I also want people to have fun and be in character while working out. So if we are boxing that day, pretend you are Floyd Mayweather, if we are dancing a slow song, feel sexy. Essentially I want people to have fun and not have a negative connotation about "working out."
What are people most surprised about when they first try your workout?
The fact that it is danced-based and most people who are not dancers don't understand how much dancing alone can get you into shape. My dancer, Coco, and I designed the workouts based on how we would rehearse for [the] tour. We would learn choreography and do it over and over again. But I think most people are surprised that a fun, "non-traditional" workout based [on] the elements of dance actually worked them out.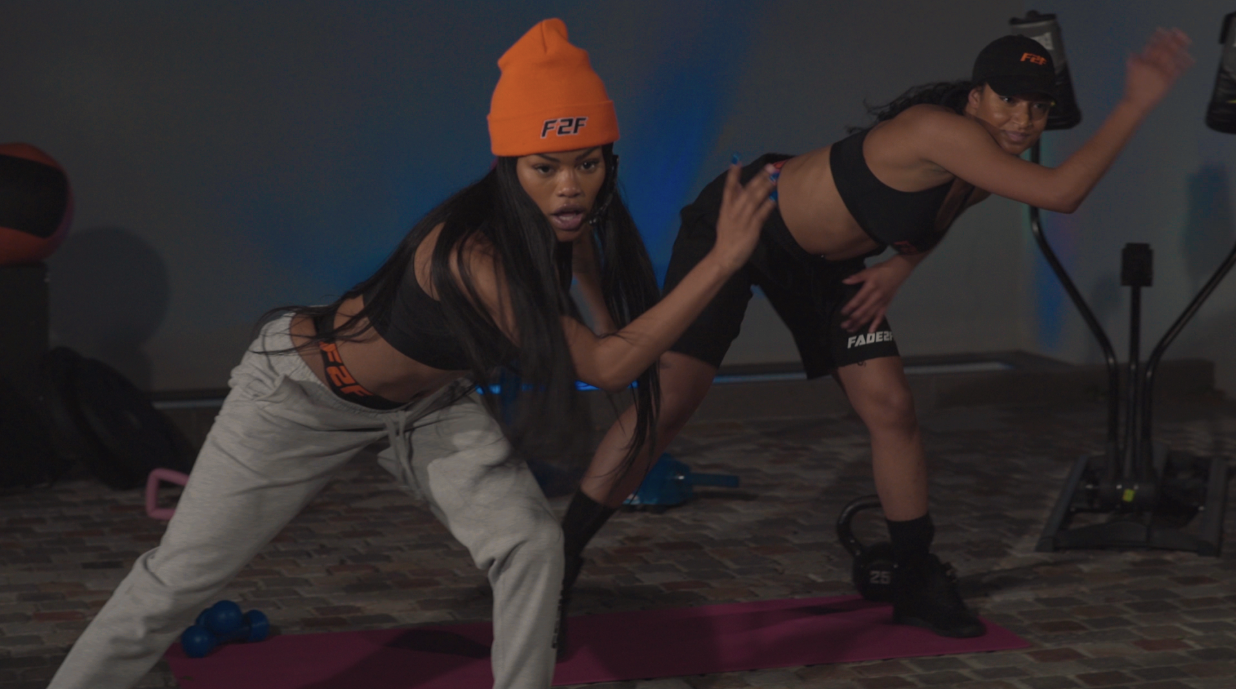 What's your favorite part about helping people get into shape?
My favorite part is being able to build their confidence. I love seeing people push past their boundaries and try new things. It not only helps physically but it also mentally helps people start pushing past their personal limits. I love seeing people start taking risks and growing in areas of life simply because they started building confidence by first working on themselves.
Any client success stories?
I personally have so many DMs with clients telling me how I have inspired them to get up and start moving — people young and old sending pictures drenched in sweat and people telling me they started noticing small changes in their bodies the first two weeks of going hard. It's truly a blessing.
How do you motivate yourself to work out when you're not in the mood?
I simply put on music. I dance full out and pretend I'm in my concert. Performing is really my motivation for working out. Once a client can find their overall motive, working out becomes second nature. Don't make losing weight your only motive for working out because it will get boring. Clients need to find something that they value and use that as motivation. For me, that is performing and being on stage. So, not only what is your motive, but what do you value?
What inspired you to want to start a fitness studio/train clients?
My inspiration really came after I had my daughter, Junie. People would always ask me how I got my body back so fast and my response was always [to] dance. I opened Chris Brown's tour five months pregnant and I performed (singing and dancing) every night for six weeks straight. After I did Kanye West's Fade video, I realized how many women I motivated and connected to. As a mother, I wanted to give women hope that you can get your body back and you can be sexy again no matter how far along you are in your fitness goals. My inspiration was to get people up and moving and help them find their confidence again.
P.S. Check out the amazing Fade2Fit apparel on www.shopfade2fit.com.
xx, The FabFitFun Team