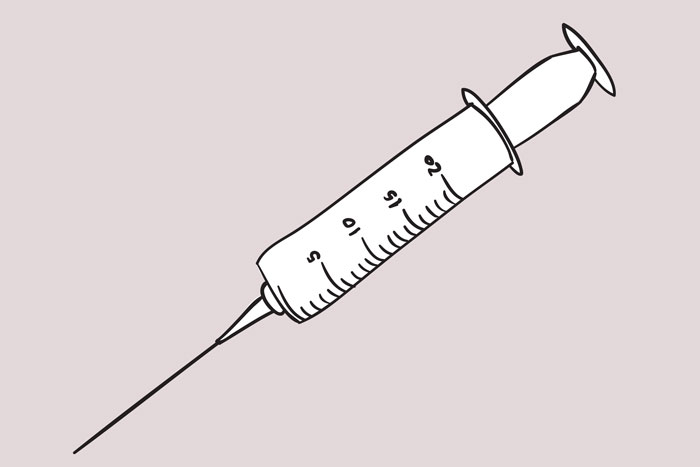 As we age, so does our skin. "Our thick gel-like cells lose its viscosity and deflate, giving way to loss of volume," says Dr. Raymond Douglas, a board-certified oculoplastic surgeon and founder of the International Orbital Institute Beverly Hills. One of the most obvious signs of aging? Our under-eye area.
While we typically turn to concealers and under-eye creams to camouflage hollows, bags, and perma-dark circles, injectable fillers like Restylane and Juvederm have become increasingly popular, longer-term solutions. "By restoring the loss of volume, it can shift the focal point to the eyes, instead of the darkness underneath," explains Garo Kassabian, a board-certified plastic surgeon of LiftMD and creator of the EyeBright technique.
With immediate results and minimal downtime, your mini eye-lift should last about one to two years. But, as with any procedure, there are a few things you should know. Three doctors share their pre-appointment advice below.
Research your doctor
Douglas emphasizes the importance of finding an experienced doctor as the delicate skin poses extra challenges. "[This is] very important. Only a professional accustomed to using fillers around the eyes should attempt this procedure for a natural effect." Kassabian also warns against techniques involving multiple injection sites, which can be unnecessarily damaging and cause excess bruising.
Book a consultation
"Not everyone is a candidate because there are many, many reasons people can have under eye bags," says Lily Talakoub, a board-certified dermatologist of McLean Dermatology and Skincare Center. "Someone who has deep tear troughs or sunken eyes without loose skin in the area [benefit the most]." If you suffer from autoimmune conditions, frequent sinus problems, or your dark circles are caused by skin pigmentation, the procedure might not be for you.
Expect immediate results
Great news, results are often visible immediately! "We blend the filler along the entire under-eye area and usually place it deep under the muscle so it doesn't look puffy," notes Talakoub.
Be mindful of any post-procedure side effects
While there's usually no downtime, some people might experience swelling or bruising, according to Talakoub. To help avoid swelling, don't lean or lie back after the procedure. If swelling occurs, it should subside on its own, but it's advised to still follow up with your doctor.
xx, The FabFitFun Team
Think you've tried every facial out there? This ancient technique has taken over social media – here's everything you need to know.