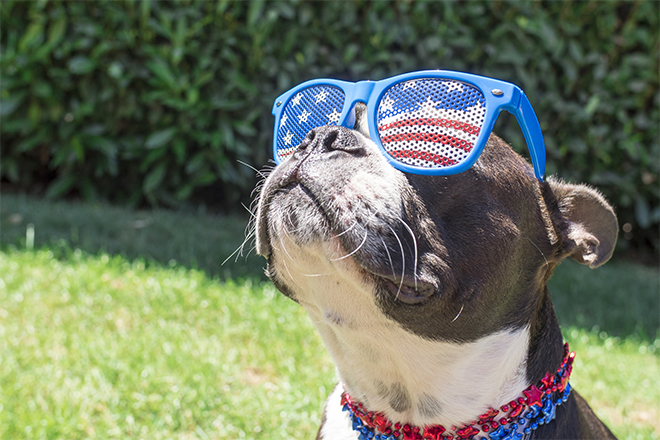 Now that we have both our Democratic and Republican nominee for the 2016 ballot, it's time to rep your candidate accordingly.
Whether you love, hate, or you're still debating which candidate to vote for, it's an exciting election to be a part of. If you have your candidate all picked out, it's time to deck out your wardrobe with your party's garb.
Show the world who you're voting for in November with these patriotic pieces!
Democrats
Notorious HRC Hillary Clinton T-Shirt $29.80
First Ruth Bader Ginsburg was 'Notorious RBG' and now it's Hillary's turn! This shirt is a perfect homage to '90s hip hop, pop culture, and the first woman to be nominated for president.
---
Peace Love Hillary Large Tote Bag $23.30
If you're out and about lobbying for Hillary, you need this adorable tote to keep all of your literature in. Even if you aren't hitting the streets for Hil, you can carry all of your daily goodies in this tote and wear your party proudly.
---
"Yas Queen" Hillary Clinton Mug $14.25
We say "Yasss, queen!" everyday…more times than we'd like to admit. This mug is the best way to get your morning dose of caffeine while reppin' your fave girl.
---
Spoiler Alert Hillary Wins $22.50
If we could elect our pup president, we totally would. With this tee, even your dog has a say in who they want to win the election!
---
Hillary Clinton iPhone Case $25
We're never without our phones and that makes it the perfect place to display our love for Hillary. This iPhone case reminds us of our binders in junior high school and we're digging the nostalgia!
---
Republicans

Donald Trump 2016 Aviator Sunglasses $12.95
They might not be rose-colored but these aviators will allow you to wear your support for Trump right on your face.
---
Haters Gonna Hate Trump T-Shirt $23.99
People love to hate him, but if you're for Trump in 2016 this shirt is for you. Tell the haters "boy, bye!" without even saying a word.
---
2016 Donald Trump Election Team T-Shirt $26.50
We love the vintage look of this tee. Pair this shirt with some denim shorts to support your party without being too obnoxious.
---
Trump "You're Hired" Sticker $5
If you're a Trump supporter, you're most likely a fan of "The Apprentice." This sticker turns the infamous "you're fired" slogan into a much more positive saying for Trump.
---
Gold "Make America Great Again" Hat $12.99
How does Trump not have this? It's his campaign slogan on a gold hat. If this accessory isn't 100% Donald Trump, we don't know what is.
xx, The FabFitFun Team