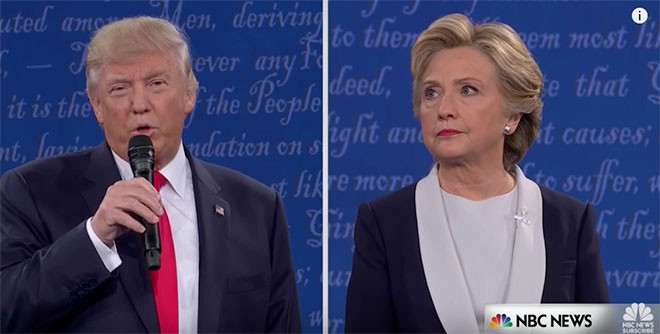 We're wrapping up election season today and we're looking forward to our relatives sharing cute pictures of puppies rather than their political views.
In an effort to make it through one of the craziest days of 2016, we've compiled a list of the hottest political cocktails you can down while you follow the election coverage. Cheers!
POTUS Punch
Take a sip in honor of our new POTUS. Orange juice, lemon, and blackberries will have you feeling happy all night long.
---
The Donald
Schnapps to this cocktail that's a dead ringer for Mr. Trump. Plus, who doesn't love a huge piece of cotton candy to top off a yummy libation.
---
The Hillary
Bottoms up if you're a Democrat (or bottoms up if you're a Republican for that matter). Cocktails should definitely be bipartisan, right?
---
The Nasty Woman
Every time you see Hillary on TV, take a sip of this one in her honor.
---
The Bad Hombre
You'll have to take yourself back to the third and final presidential debate before you enjoy this concoction. It was yet another bad moment for Trump, but we're all about making the most of a bad situation (which is making a cocktail out of it, duh).
xx, The FabFitFun Team