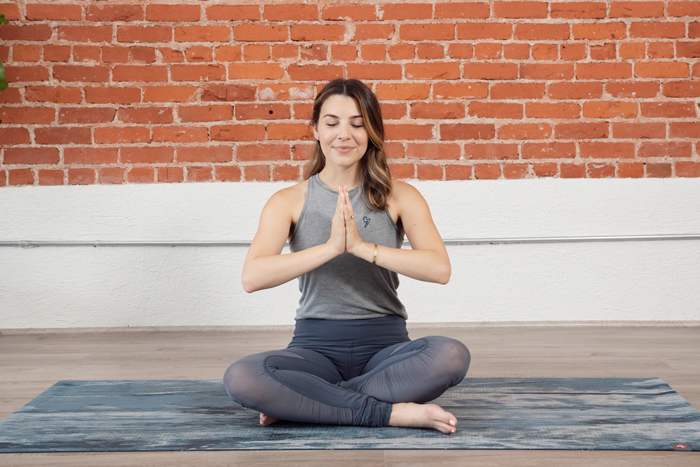 FALL 2018 FABFITFUNTV PARTNER
What if we told you there's a workout that can make your mind, body, and soul feel good? Danielle Cuccio of Cuccio Somatology has curated workouts that do exactly that.
After being an esthetician in the skin care industry for two years, Cuccio stepped into the fitness realm with the realization that beauty comes from within and not from any topical treatment. Today, the wellness guru uses her unique approach to help women carry out a healthy lifestyle through yoga, exercise, positive thinking, nutrition, hydration, meditation, and sleep.
Lucky for you, we partnered with the fitness star to bring you exclusive videos on FabFitFunTV (if you're not a member yet, sign up today!). From a butt-kicking dance cardio routine to essential breathing techniques, you'll gain a stronger understanding of full-body awareness, open-mindedness, and being intentional.
Ahead, Cuccio reveals how she starts each week, her secret to keeping stress levels at bay, and more: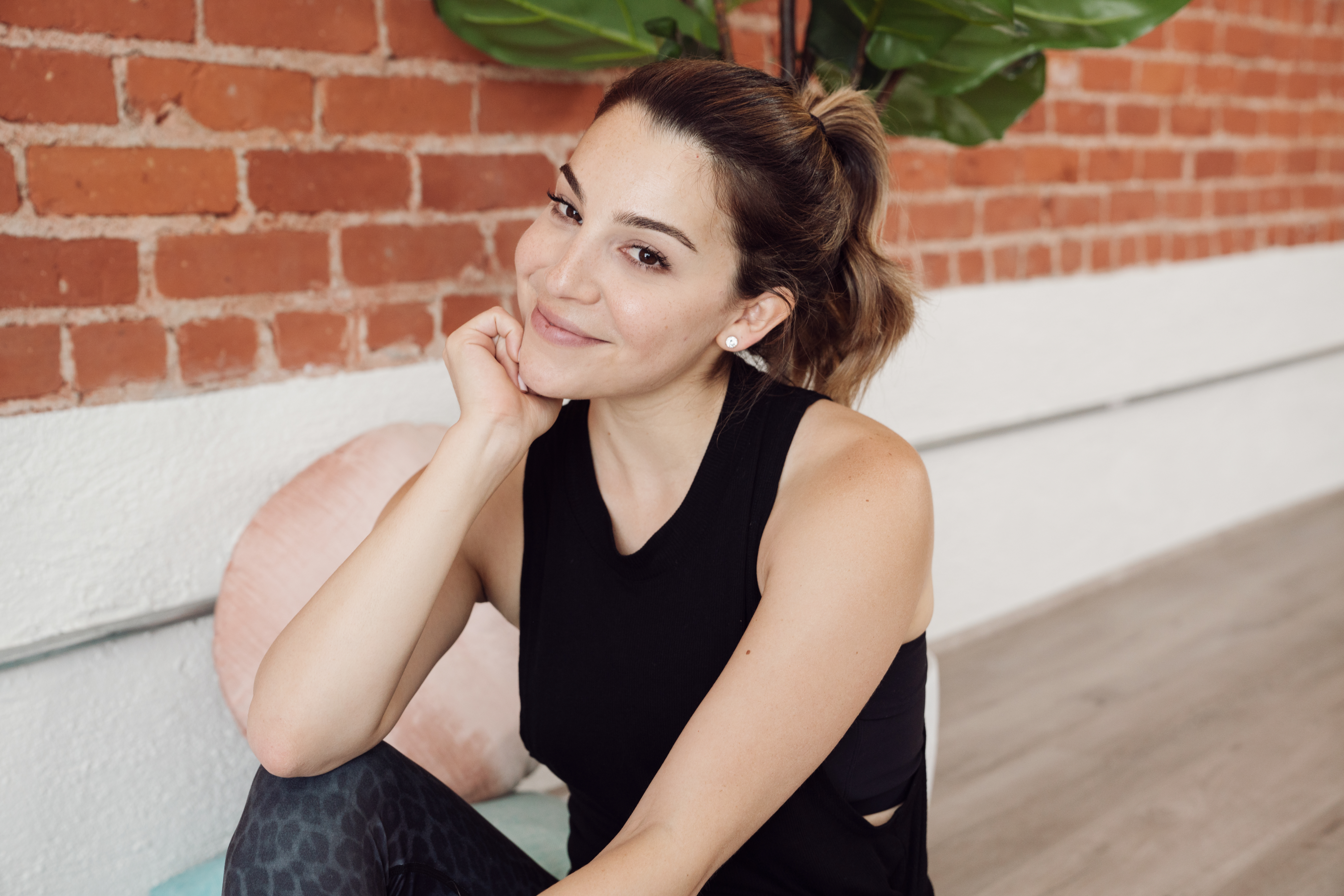 What makes your workout method unique?
My workout method isn't just about working the body, it's really so much more than that. It's about finding something that can allow your mind to relax and refocus as well. I start with a seated meditation/intention-setting practice at the beginning and then we get up and work out — it's a whole mind, body, and soul experience. I love setting intentions, especially at the start of the day or week to help set a clear focus, let go of any negativity, stress, or unwanted energy, and move forward with clarity and focus.
What are people most surprised about when they first try your workout?
Working out can be extremely fun! It doesn't have to be dreaded time spent (I hate when I'm at a workout class counting down the minutes to be done). During my dance cardio workouts and power yoga flow classes, you listen to really upbeat and fun music to help you be completely present.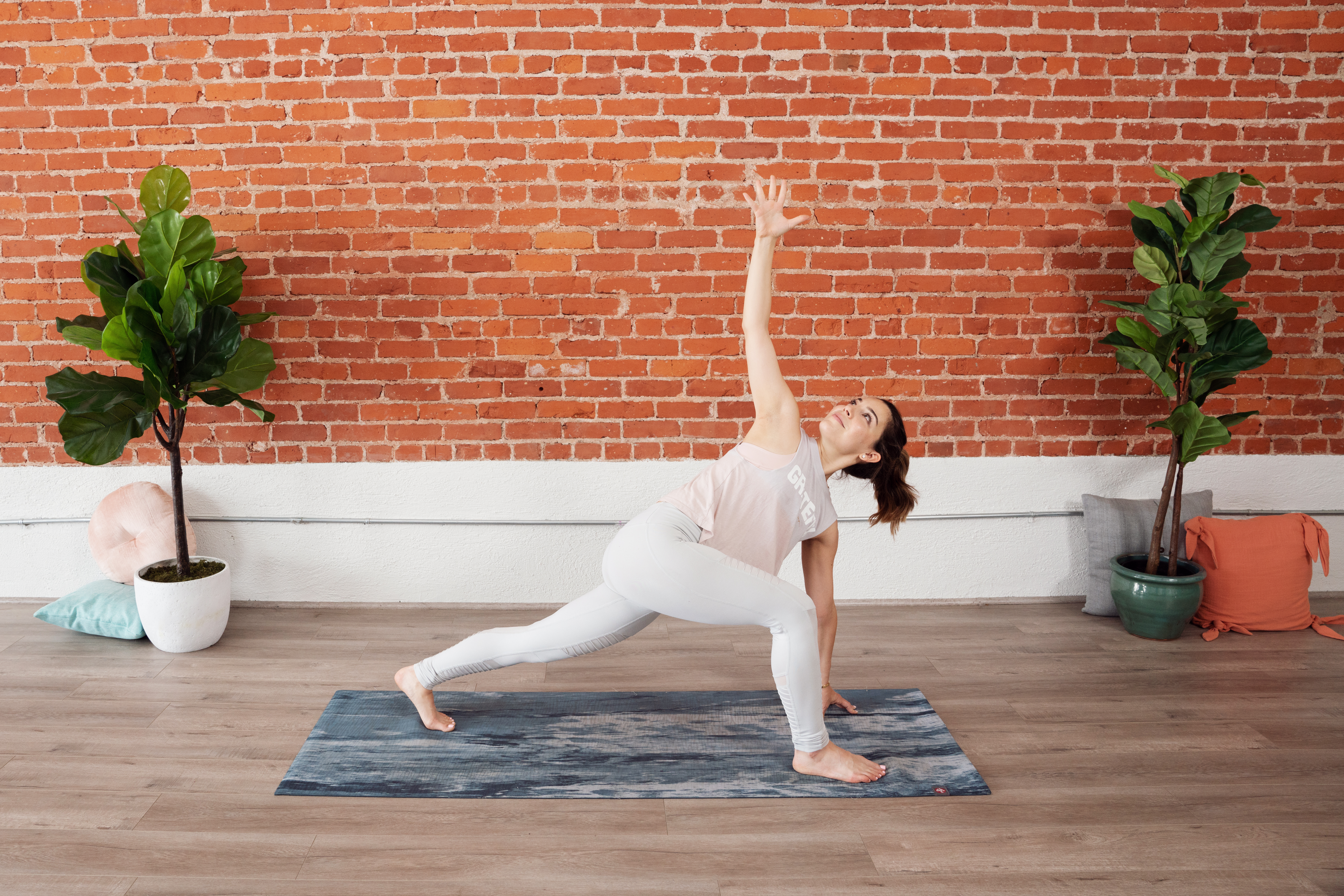 What's one thing you hope clients take away from your workouts?
I want them to feel clear-minded, stress-free, empowered, relaxed, happy, and like they got in a good workout.
How do you think fitness has changed in the digital realm?
There are so many workouts now being offered online, allowing you to work out in the comfort of your own home. Time is always an issue, so if you have the option to stay home with your kids and avoid traffic and parking, then why not?! There are really no excuses today since there are tons of workouts online and ways you can learn from experts on the internet.
 Three reasons why FFFTV members should try your workout:
1. It's a fun workout that will make you smile.
2. It allows you to decompress and destress while maintaining a healthy weight.
3. You'll feel confident.
xx, The FabFitFun Team
P.S. Use code "FabFitFun25" to receive 25 percent off Cuccio Somatology products at cucciosomatology.com.