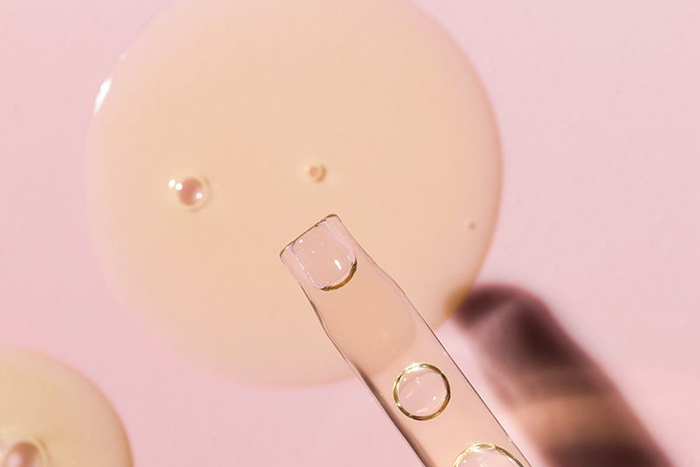 Acne-prone skin should be cared for so diligently. Each and every day we expose ourselves to the natural (and almost harmful) ingredients of the external world, so it's crucial that whatever we intentionally place upon our skin negates the extremities of bacteria, inflammation, and excessive oil.
If you're looking for skin care that, well, cares for your skin rather than irritates it, you're in luck. Here are some ingredients that are beneficial to acne-prone skin, and the products to back it up.
You can find these products in Spring Add-Ons. The sale opens to Annual Members on Thursday, February 4 at 9 a.m. PT and Seasonal Members on Thursday, February 18 at 9 a.m. PT. Not a member yet? Use code FLORALS at checkout for 20% off your first box, and to access member-exclusive sale and tons more perks.
Salicylic Acid
This powerful ingredient is in a lot of acne-fighting products because it proves time and time again to successfully penetrate the pore. When doing so, it dissolves dead skin cells and flaky skin that is housed on your skin and your pores. The ingredient helps to purify and exfoliate for healthier skin, ridding it of unwanted bacteria. It works even better when paired with retinol, tea tree, geranium, rosehip, and vitamin E.

---
Tea Tree
Tea tree works hard as an anti-inflammatory, featuring antimicrobial properties that help to keep the skin fresh and clean. Tea tree is often used to treat redness, swelling, and even acne scars. It works super well on its own but is amplified when teamed up with salicylic acid.


---
Rosehip
Turn to rosehip when you're looking for the essential fatty acids such as linoleic and linolenic acid. These oils are incredible for hydrating the skin, as well as serving as an itch relief. While some oils tend to accumulate on the surface, rosehip digs deep into the skin's layers and pairs well with other acne-fighting ingredients like vitamin E and salicylic acid.


---
Geranium
This acne-fighting oil calms the skin, and so much more. Its rose scent can ease the stress of a long day as well as tighten, brighten, and remove dead skin cells. If you have bacterial acne, this oil works well as a soothing antimicrobial topical agent. Geranium has a balancing effect that helps to regulate excess oil that could clog your pores later on down the road. Geranium works well on its own when diluted, but also pairs well with salicylic acid.

---
Vitamin E
Vitamin E is widely known for its ability to radiate the skin and keep it looking healthy. Helping to reduce inflammation, this ingredient works to support your immune system and overall cell function. This antioxidant can even reduce UV damage done to the skin. While vitamin E works well on its own, it is even stronger when paired with rosehip and salicylic acid.


---
Retinol
Retinol seems to be a scary word in the skin care world, but we know that it's nothing to fear and in fact, many people swear by it. The ingredient works to increase skin cell turnover, which in turn improves the skin's thickness. In addition, it unpacks all the baggage that overstays its welcome in your pores. Retinol works even better when paired with an anti-acne ingredient, salicylic acid.

As always, consult your dermatologist for an expert's recommendation on what will work best for your skin's multifactorial personality.
xx, The FabFitFun Team