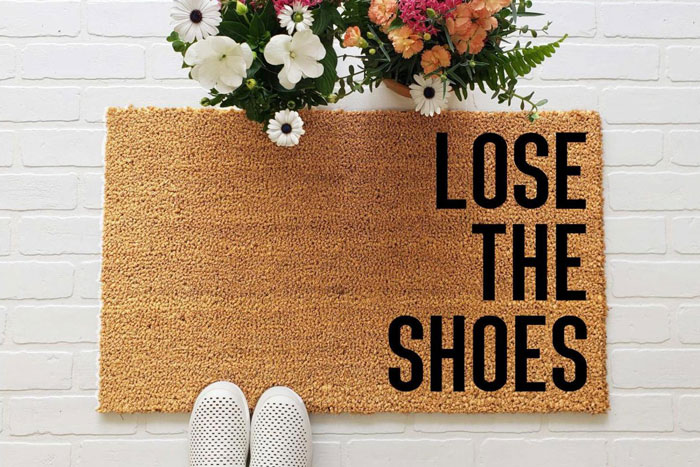 Feature Image by BDHomeCo
When it comes to shopping for friends and family, you don't typically think to gift them any household items. However, if your pal or partner happens to be a clean freak, you can totally get away with perusing the home cleaning department of your local superstore or favorite website. Or, you know, you could opt for one of the 12 fan-favorite picks below.

Give the gift of sparkling clean windows with this high-tech window cleaner. Apart from changing the water tank every now and again, your friend will never have to put excess elbow grease into wiping panes clean again.
---

Help them sweep up their act. This self-standing broom set won't fall out of the closet every time they open the door.
---

Why should your loved one sweat over dirty floors when this robot mop can get the job done while they sleep? After attaching a pop or sweeping pad, the robot goes to work to wipe floors clean in just minutes.
---

This latest launch from Dyson takes the hassle out of cleaning up after shedding pets. It's designed to effortlessly remove even the finest pet hair from couch cushions and rugs (not to mention every other spot in the house).
---

Help your friend clean their house and save the planet with this environmentally-friendly gift set of three reusable cleansing bottles, one reusable foaming hand soap bottle, and four cleaning formula tablets.
---

This doormat will tell their guests exactly what to d0 before they enter their home.
---

If your BFF is as anal about their personal hygiene as their house cleanliness, you simply can't go wrong with this easy-to-install bidet. It's designed to steam and gently cleanse the bum post-poo.
---

This environmentally-friendly set comes with dish soap, hand soap, multi-surface cleaner, hand lotion, and a soy candle — all of which feature a fresh peppermint scent.
---

Take their love of cleanliness to a whole new level with this air purifier that filters and refreshes air in a 361-square-foot radius.
---

This voice- and motion-control recycling can will not only help your pal do a little extra good for the environment, but it will also keep their hands clean thanks to not having to touch the lid to open it.
xx, The FabFitFun Team