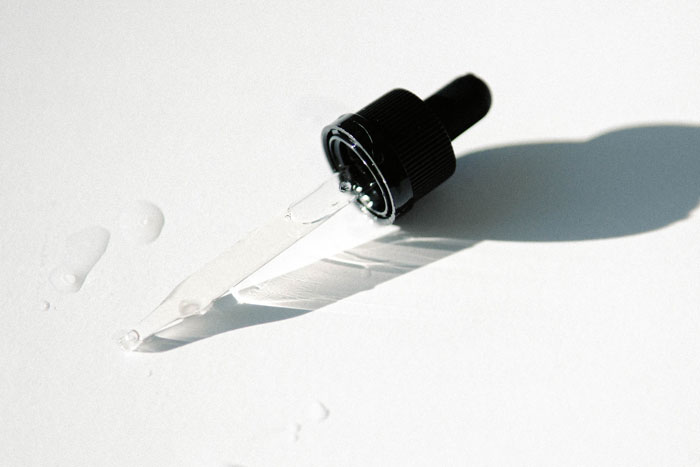 Feature Image by Mathilde Langevin
Managing mature skin is no easy feat — and we can only imagine the stress someone might feel when being targeted by anti-aging skin care brands. For years, brands have worked tirelessly to let you know why their products will help reverse aging and make you look and feel young again. As if, right? Can they really do that?
We know that mature, aging skin means a life well-lived. However, every now and again we like to revive our skin. There's no halting the aging process but there are key ingredients to look for that actually work to nurture, protect, and brighten aging skin. Think you already know what they are? Let's find out.
Collagen
The interesting thing about collagen is that our body already produces it. Collagen, in scientific terms, refers to a group of proteins that are the main structural component of connective tissues (like your skin). So what does it do exactly? It can help to keep your skin from sagging, giving you a youthful appearance and overall plumpness.
Ceramides
You might be familiar with ceramides — your skin sure is. Ceramides are the glue that holds your skin together, forming a protective layer to combat moisture loss and visible damage. The ingredient is commonly used in products like CeraVe, which work to fight skin conditions like eczema, or atopic dermatitis. Ceramides occur naturally in the skin, however, they are a common ingredient in skin care brands.
Hyaluronic Acid
Hyaluronic acid is another ingredient that your body naturally churns out. This clear substance is largely found in your skin, tissue, and eyes, and works to store water so your skin appears moisturized and plump. The trick with hyaluronic acid is that it must be applied to clean, dry skin in order to work the way it's supposed to.
Jojoba Oil
Jojoba oil is an ingredient that often gets tossed around, but never gets talked about. This unique oil is the liquid derived in the seed of the Simmondsia Chinensis plant, most commonly found in southern Arizona, trailing over to southern California and down into northwestern Mexico. This oil is a powerhouse anti-aging ingredient that works to moisturize your skin and protect against dark spots, acne, eczema, and psoriasis.
Glycolic Acid
Many forward-thinking beauty brands incorporate glycolic acid in their products. Not to be confused with say lactic acid, this water-soluble acid works to scrub away dead skin while also brightening it — doing wonders for unwanted bright spots.
Retinol
Retinol is an ingredient (and a vitamin!) that has received a lot of hype in the last couple of years for its ability to increase the production of collagen. This superpower ingredient allows the skin to smooth out, reducing fine lines and wrinkles, all while enhancing the color of your skin through blood stimulation.
Sunscreen
Sunscreen is pretty obvious but it often gets overlooked. Sunscreen can easily be found in a.m. moisturizers and makeup, making it super easy for you to get the added protection you need for your beautiful skin. Sunscreen protects your skin from UV damage caused by the sun, so it's imperative that you select from skin care products that take this ingredient seriously.
Vitamin C
Last but not least, we have vitamin C. Much like some of the other ingredients from above, vitamin C promotes the production of collagen. What this does is do away with fine lines, helping to firm and thicken your skin. Vitamin C is an antioxidant, so you can count on it to protect the skin cells from UV damage.
xx, The FabFitFun Team
P.S. You can find amazing beauty products with these ingredients (plus more!) in the FabFitFun box. Use code GOODIESGALORE for 20% off your first box, access to member-exclusive sales, exclusive fitness and cooking content on FabFitFunTV, and tons more perks.