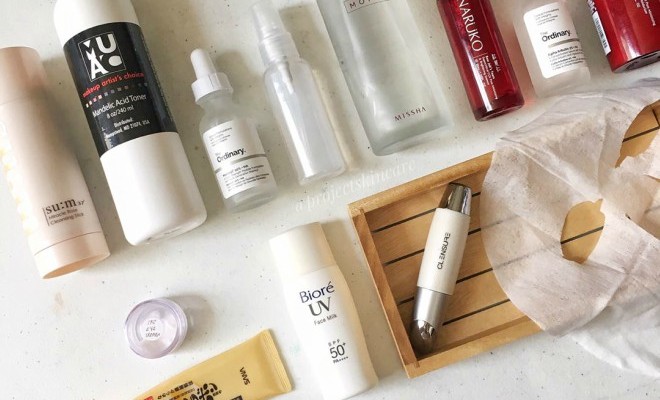 @projectskincare
Almost all Asian supermarkets have a health and cosmetics aisle filled with beauty products you didn't even know you needed.
From picking up your beauty essentials to finding fresh produce, your local Asian mart might just be your one-stop shop for everything you need at unbeatable costs.
Ahead, we've rounded up five of our favorite affordable beauty finds you'll want to look for on your next trip!
Sheet Mask $2
Sheet masks are practically an essential part of any good skin care regimen. What make these Asian masks so great are the ingredients that target various skin conditions from hydrating dry skin to treating breakouts. Stock up the next time you're out and treat yourself to a DIY spa day!
---
Beauty Skin Cloth $4
Ditch your loofah for a skin cloth! It's great for exfoliating and the long towel design makes it easy to scrub those hard-to-reach places. Even better, these gritty skin cloths are affordable and totally effective. You can find a variety of designs and even pick them up in a glove form for a more precise scrub!
---
Mini Razor $3
Mini razors are your best bet for cleaning up unruly eyebrows in a flash. You can even use them to remove hair on your upper lip and anywhere else you have more delicate skin. These cute shavers come in different colors so it's easy to spot in your bathroom cabinets and drawers!
---
False Eyelashes $2
Sure, you can find fake eyelashes at your local CVS, but if you're looking to get the most bang for your buck, Asian falsies are a godsend. They're lightweight, natural looking, and easy to apply!
---
Oil Blotting Paper $1.50
There's a fine line between a dewy complexion and just a straight up sweaty and oily face. Oil absorbing sheets help stop the shine while keeping your makeup looking fresh. A pack of blotting sheets goes a long way (especially if you can get it for $1.50!).
xx, The FabFitFun Team