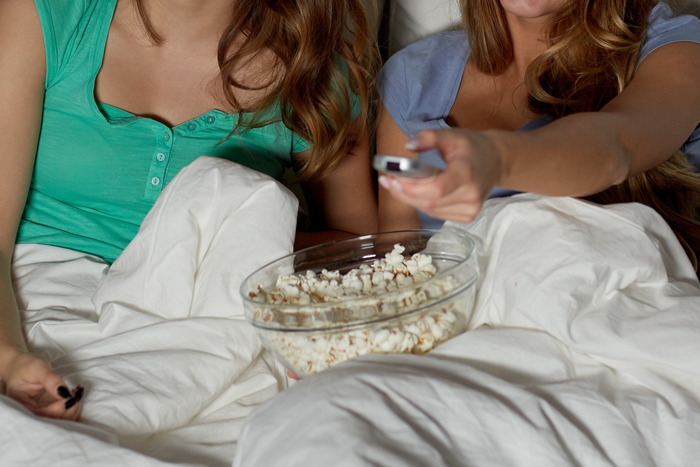 From John Hughes' The Breakfast Club to the iconic The Princess Bride, the films of the 1980s were cinematic classics that shaped a generation.
It's hard to narrow down the list of iconic films, but here are 10 '80s movies to watch when you're feeling nostalgic.
This John Hudges movie lived out the teenage dream — playing hooky for a day filled with joy rides, musical numbers, and outsmarting all the adults.
---
Before Patrick Dempsey was McDreamy in Grey's Anatomy, he was nerdy Ronald Miller. The classic 'let's pretend we're dating' trope was fresh on the scene with this adorable love story.
---
A young Michael J. Fox and a goofy Christopher Lloyd traveled through time, creating a legendary trilogy.
---
Kevin Bacon's big city turned small-town character will give you your fill of cheesy teenage drama and, of course, epic dance numbers.
---
Booby traps, fighting pirates, and brave rescues — watch this group of friends on their adventure to find hidden treasure.
---
Who you gonna call? Ghostbusters! This comedic classic had audiences in stitches as the stars of the film fought supernatural forces.
---
The authenticity of the characters and their personal struggles perfectly capture the hierarchy of high school in a way that is hilarious, vulnerable, and timeless.
---
The story of a lovable, Reese's Pieces-eating space invader who befriends a young boy named Elliot made an entire generation wish for an alien friend of their own.
---
This fun film's blend of both animated and live action characters paved the way for other beloved flicks alike.
---
Just try not to fall in love with a young John Cryer when you watch Pretty in Pink, a sweet and relatable story about feeling like an outcast in high school and falling in love with the popular guy.
---
The film is a triumphant blend of action, suspense, comedy, and romance — all in one remarkable package.
xx, The FabFitFun Team