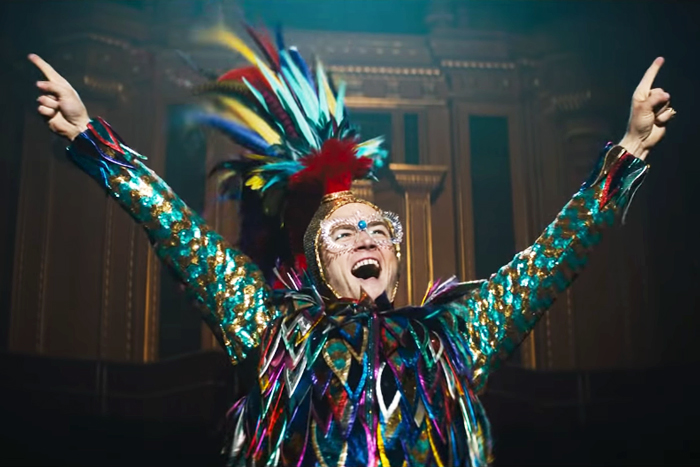 With the laundry list of movies hitting theaters this year, it can get tricky filtering out which ones are worth the wait. Well, we're leaving it up to the stars to decide that for us.
Whether you're an analytical Virgo or a romantic Pisces, we're sharing which movie you should watch based on your zodiac sign.
Aries (March 21-April 19): Hellboy
For the fiery Aries, Hellboy is sure to be right up your alley. From going through the depths of hell to battling an ancient sorceress who's hell-bent on revenge, this is one action-packed release you don't want to miss. Plus, the movie is set to hit theaters during Aries season!
---
Taurus (April 20-May 20): The Beach Bum
Relax and take a wild ride with Zac Efron and Matthew McConaughey in this film about Moondog, a lovable beach bum who lives life on his own terms – much like you, Taurus!
---
Gemini (May 21 – Jun. 20): Velvet Buzzsaw
For the intelligent and inquisitive Gemini, Velvet Buzzsaw is the ideal blend of satire, art, horror, and thrills. Plus, swoon-worthy Jake Gyllenhaal is the star.
---
Cancer (June 21-July 22): Aladdin
This live-action reboot of Aladdin is sure to capture your nostalgic heart, Cancer. Just wait 'til you see Aladdin and Jasmine's story play out on the big screen.
---
Leo (July 23-August 22): Rocketman
You're a rising star, Leo, so an epic musical fantasy about Sir Elton John is your cup of tea. With Taron Egerton as the lead, we have high expectations for this one.
---
Virgo (August 23-September 22): Where'd You Go, Bernadette
For the kindhearted and analytical Virgo, Where'd You Go, Bernadette is sure to warm your heart. When agoraphobic Bernadette goes missing, her family ventures to Antarctica to find her.
---
Libra (September 23-October 22): Someone Great
After accepting a job in San Francisco and breaking up with her boyfriend, Jenny spends one last night in New York City – something a loving Libra would totally do too.
---
Scorpio (October 23-November 21): Pet Sematary
Mysterious and magnetic, Scorpios love a good horror or mystery. Based on the book by Stephen King, this shiver-inducing film is about a family who finds a mysterious burial ground that can bring back the dead.
---
Sagittarius (November 22-December 21): The Highwaymen
For the adventurous Sagittarius, the untold story of how Bonnie and Clyde got caught will have you on the edge of your seats.
---
Capricorn (December 22-January 19): Long Shot
After Fred runs into his childhood crush and babysitter Charlotte, she launches her presidential campaign and hires Fred as her speechwriter. This comedy is perfect for the self-disciplined and lighthearted Capricorn.
---
Aquarius (January 20-February 18): Avengers: Endgame
If there's one zodiac sign that would be an Avenger, it'd be an Aquarius. Your innovative, intellectual, and independent nature is in for a ride with one of the biggest film releases of the year.
---
Pisces (February 19-March 20): Five Feet Apart
Pisces love a good romantic movie (the sappier the better!). Stella and Will meet at a hospital while being treated for cystic fibrosis and instantly fall for each other. But there's a catch – they're not allowed within a few feet of each other.
If you like all things Disney, you'll love these 2019 Disney movie trailers.
xx, The FabFitFun Team