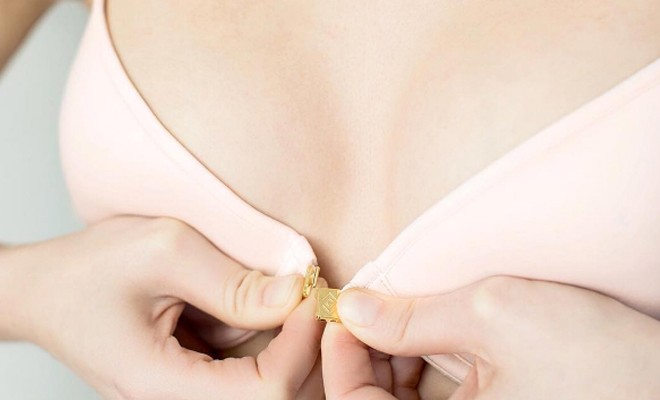 Ladies, it turns out we might be wearing the wrong bra size. Surveys show that 80 percent of women wear the wrong bra size, and within that percentage, 70 percent wear bras that are too small and 10 percent wear bras that are too large.
But we get it — nailing the right cup and band size is certainly easier said than done. While you can stop by a Victoria's Secret for a professional bra fitting, you should also follow the key tips below when shopping for new bras.
Measure around your torso
Wrap a measuring tape around your torso (underneath your breasts) for your band size. Make sure that the measuring tape is level and taut. If you're an odd number, then round up to the next offered band size. For example, if you're 33 inches around, round up to a size 34 band.
Measure your bust
To determine your cup size, wrap a measuring tape all the way around your bust or the fullest part of your chest. According to StyleCaster, this gets a little tricky because your cup size depends on your posture. Try measuring your bust while slightly bent over (imagine you're midway through Elle Woods' bend and snap) for a more accurate measurement.
Determine your cup size
It's time for a little math: take the difference between your torso measurement and your bust measurement. For example, let's say you measured 34 inches around your torso and 36 inches for your bust. The difference is 2, which means you have a 2-inch difference, and therefore, you're a cup size B.
According to Real Simple, the number this equation yields your cup size.
0-inch difference = AA
1-inch difference = A
2-inch difference = B
3-inch difference = C
4-inch difference = D
5-inch difference = DD
6-inch difference= DDD, F
7-inch difference= G
Try-on services are your friend
You can also try companies like ThirdLove, which helps you find the perfect size by asking questions about your current bra fit. True&Co offers a similar service for sports bras so you can find the right workout bra for you.
xx, The FabFitFun Team