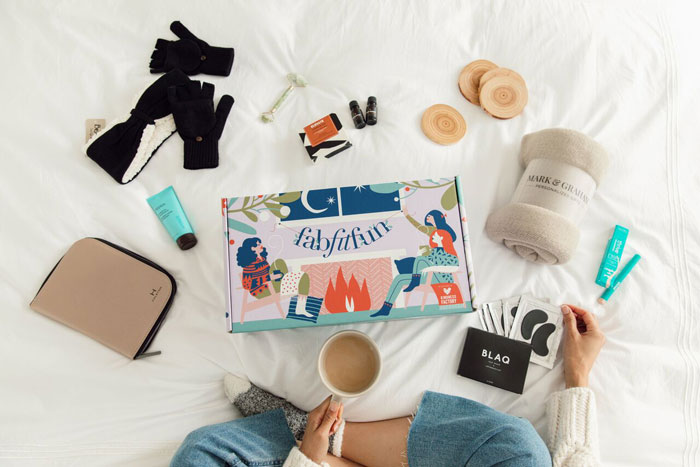 Holiday decorations and PSLs are cool and all, but have you signed up for the FabFitFun Winter Box?
If not, you're definitely missing out as the specially-curated box features some of the coziest (and on-trend, might we add) products like a chic, colorblock throw, a versatile highlighter, an ultra-hydrating cream mask, and so much more.
Sign up for the highly-coveted Winter Box before it sells out — and while you wait for your box to ship, we're revealing all the goodies below to tide you over until you receive the notification that "Your package has been delivered."
*All members receive either the BEARPAW Combo Set: Headband and Pop-Top Glove Duo or the Moroccan Gold Series Treatment Mask, the H HALSTON Jewelry Portfolio, the Oribe Gold Lust Dry Shampoo, or the Lele Sadoughi Silver Circle Necklace, the Richer Poorer Reina Over the Knee Textured Sock, the Sherrie Matthews Acupuncture Jade Stone Roller, or the PÜR™ Be Your Selfie Palette, the Bite Beauty Amuse Bouche Lipstick in Meringue, the Chic & Tonic "I'll Coast To That!" 4-Piece Coaster Set, or the Brooke Burke Body Sliders, and the Anthropologie x Mer-Sea & Co. Sea Whip Body Cream in "Coconut Sugar" or the WAY OF WILL Elevate Essential Oil Set: Sweet Orange Oil & Eucalyptus Oil unless all items and/or colors were chosen for an additional $10 each.