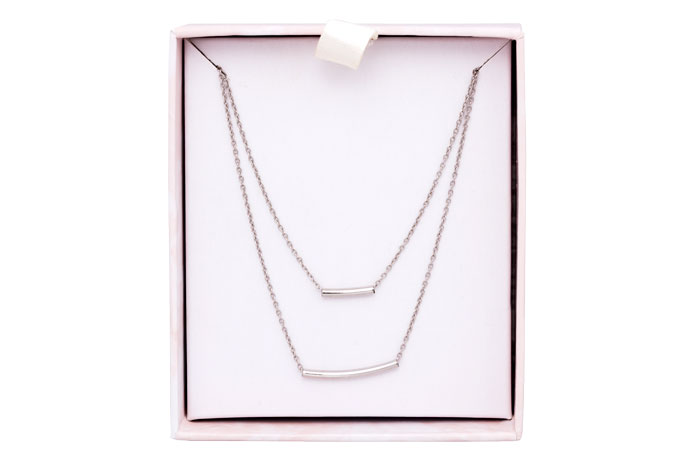 A soon-to-be staple item in your jewelry box. The Summer & Rose Necklace features two silver strands, giving the illusion of two layered necklaces. Its timeless design makes it the perfect accessory for all your outfits! Retail: $65
Check out more fab picks from Summer & Rose:
Follow Summer & Rose on social!
---
Summer & Rose is just one of the amazefest goodies in our latest FabFitFun box. For more of our must-have finds, click here!
*All members receive either the Summer & Rose Bar Chain Earrings in Rose or Summer & Rose Double Bar Necklace in White unless both items were chosen for an additional $10.