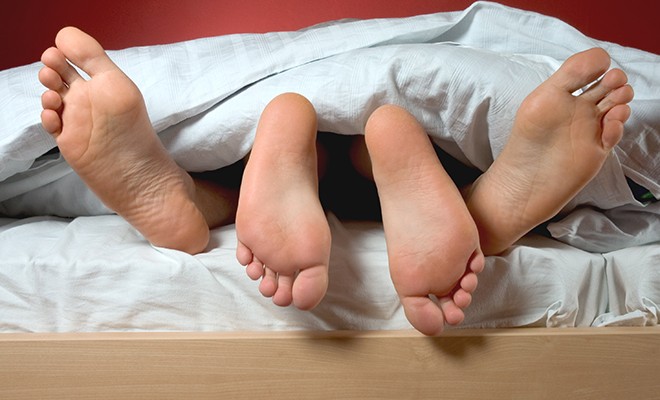 One night stands really play with our emotions. Sometimes we come out of them feeling like a sexual vixen while other times we embark on the "walk of shame," feeling embarrassed.
But it's time to stomp out those feelings of remorse because one night stands are OK. It's just a matter of how you approach one night stands. The key to having a successful one night stand? Set your expectations and stick with them before you even enter the bedroom — whether you know it's a one time thing or if you're not emotionally ready to have one.
Here are five reasons why it's OK to have a one night stand:
Stress Relief
According to Huffington Post, one night stands are usually less emotionally draining than long-term relationships or repeated sex — and it's most likely because we don't consider this person as an option again. So let go a little and have fun with your one night stand! Afterwards, you can think back on the fun you had knowing that it's done for good.
Moving On
If you just got out of a relationship, a one night stand is a good way to release some sexual frustration. Plus, it'll keep you from going back to your ex for breakup sex…because we all know that gets incredibly messy. While a one night stand won't heal your wounds from the broken relationship, it'll boost your self confidence and give you a fun distraction for the night.
You Want to Have Sex
We all know sex is fun and there are many benefits to a healthy sex life. So as long as you're safe, a one night stand is a great way to get it on without feeling like you have to lock something down. You don't have to invest in anything but yourself and your needs.
Overturn Double Standards
It seems like it's more acceptable for men than women to have one night stands. Well, those double standards are BS. No one should ever make you feel pathetic or trashy for having a one night stand. We all have sexual needs that need to be met! Break that glass ceiling of women being shamed for wanting to have sex and go have some fun.
Practice Saying "No"
After a one night stand, the other person may reach out to you. If you don't want anything more with that person, tell them — but don't ghost them! If the other person comes back with hostility, know that it's their own insecurities being tested, not yours.
xx, The FabFitFun Team