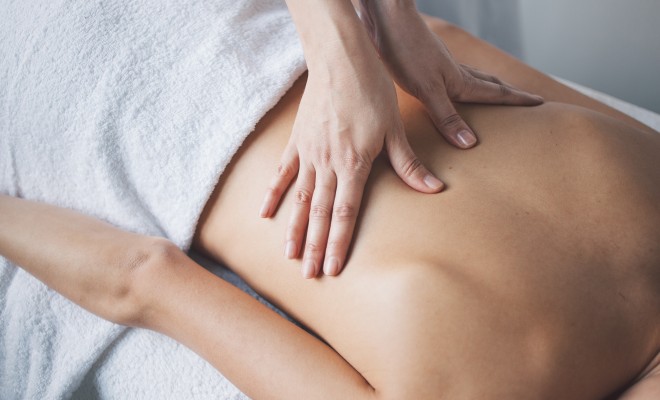 One of our favorite ways to unwind after a long day is with a good ol' massage. There's just something about releasing tense muscles that instantly lifts our moods!
So next time, why not spice things up a bit and turn it into something a bit more sensual with your partner? Below are some tips to give (and receive) the sexiest massage ever:
Don't use your hands
Have your partner lie on his or her stomach so you can hop onto their back. Straddle their hips with your knees and bend forward so your breasts graze their back. You can even gently touch your partner's skin up and down their back for an added sensation. This might not get any knots out, but your partner is sure to enjoy it.
Utilize the ambiance
Dim the lights and light some candles to set the mood and help you and your partner relax. You can even use massage oil candles to fill the air with calming essential oils. Once the massage oil is melted, use it as a balm to rub on your partner's body. Just be sure your candle is made specifically for this purpose because a regular candle will create a hot mess.
Find those erogenous zones
You know that feeling when you get a foot massage and a random pain in your shoulder ends up going away? That feeling can also work in a very sensual manner. Your body is filled with erogenous zones that can help you reach peak arousal with a simple touch. These zones include the temples, lips, neck, and inner thighs (to name a few).
Don't ignore the booty
A good butt massage can go a long way. Like your shoulders and neck, your bum and hips can also build up a lot of tension throughout the day. So the next time you give your partner a massage, rub their bottom for the full-body experience. Who knows? It might even enhance the post-massage sex (should you choose to have it).
xx, The FabFitFun Team