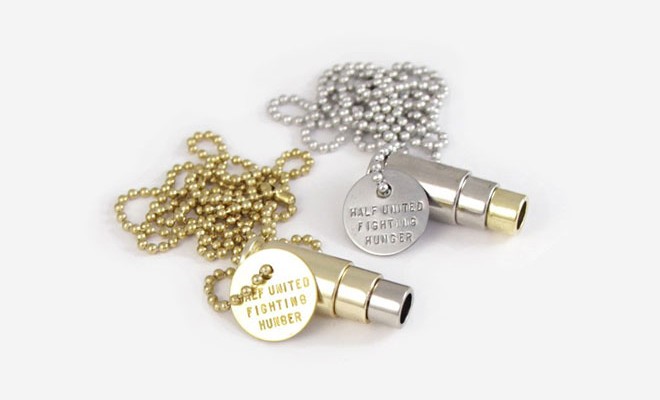 We're inviting you to join the fight against world hunger with this super cool and unique HALF UNITED necklace. For every product purchased, HALF UNITED gives half of all the profits to feed children in need. Each super chic necklace, designed from three recycled bullet casings, is a symbol of your bold stance against a problem that 925 million people face every day. Whether you receive a gold or silver necklace, your message will be heard loud and clear. Retail: $34
Check out more fab picks from HALF UNITED:
Follow HALF UNITED on social!
---
HALF UNITED is just one of the amazefest goodies in our latest FabFitFun box. For more of our must-have winter finds, click here!