If you watched the Oscars last night (or even glanced at social media at all), then you already know that Leonardo DiCaprio finally won Best Actor for his role in The Revenant, and the whole world was basically like: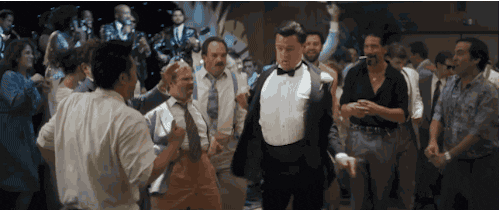 Honestly, Leo was glowing like a pregnant woman all night, but we did manage to take a look at some of the other famous faces walking down the red carpet. This year there was no shortage of fabulous looks, and we picked a few that we would like to personally hand out our own FabFitFun Awards to (hereby known as the FabFitFunnies).
Saoirse Ronan – Making it Look Easy Being Green
---
Rooney Mara – A Cut-Out Above the Rest
---
Alicia Vikander – The Belle of the Ball
---
Olivia Wilde – Baby Got Back
---
Jennifer Lawrence – Tulle Cool for School
---
Olivia Munn – An Asymmetrical Orange
---
Charlize Theron – Taking the Plunge
---

Chrissy Teigen and John Legend – #RelationshipGoals
---
Lady Gaga – An Even Better Pantsuit Than Hillary
---
Brie Larson – Beauty in Blue
---
Rachel McAdams – The "Eat Your Heart Out, RyGos"
---
Cate Blanchett – Best Use of Craft Store Supplies
---
And the final FabFitFunnie goes to…
Leonardo DiCaprio and Kate Winslet – #DreamCouple!
xx, The FabFitFun Team