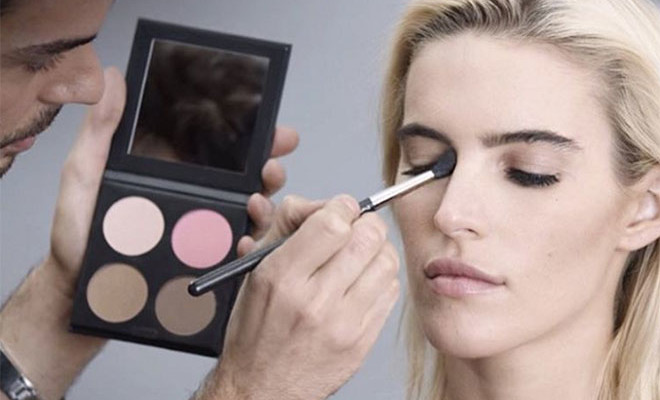 Between contouring and strobing, does anyone put on makeup regularly anymore? The answer is no. And you won't want to if you can master these two super-fab makeup techniques.
Contouring. Contouring should really be called Kontouring because it was made popular by Kim Kardashian. It takes you back to middle school art class where you learned that light shades bring features to the front while dark shades create depth. In this case, it's cheekbones.
In short, contouring involves applying a slightly darker shade of foundation to areas you would like to appear slimmer – perhaps your cheeks, forehead, or nose. You can then apply a slightly lighter shade to areas you would like to bring forward or contrast, such as the areas under your eyes or the bridge of your nose. Then, you blend until you can't blend anymore.
Strobing. Strobing is the kinder, gentler version of contouring. If your contouring brush is worn-out or you feel like contouring is a little too much for your face, strobing could be for you. Inspired by the strobe lights that hit a model's face on the catwalk, strobing is a highlighting technique designed to create a natural glow.
Strobing involves applying a highlighter to the highest points of the face. Examples could include the middle of the forehead, tops of the cheekbones, the middle of your lower lip, and down the bridge of the nose. Note: you don't have to highlight all those areas – just the ones you especially love on your face (we know, it's hard to pick just one).
The Verdict: Contouring and strobing both have their place in your makeup skills bank. However, if you're short on time or want a more natural look, strobing is the faster option.
xx, The FabFitFun Team